SHOP PENN Get to Know: Metropolitan Bakery's Jim Lilly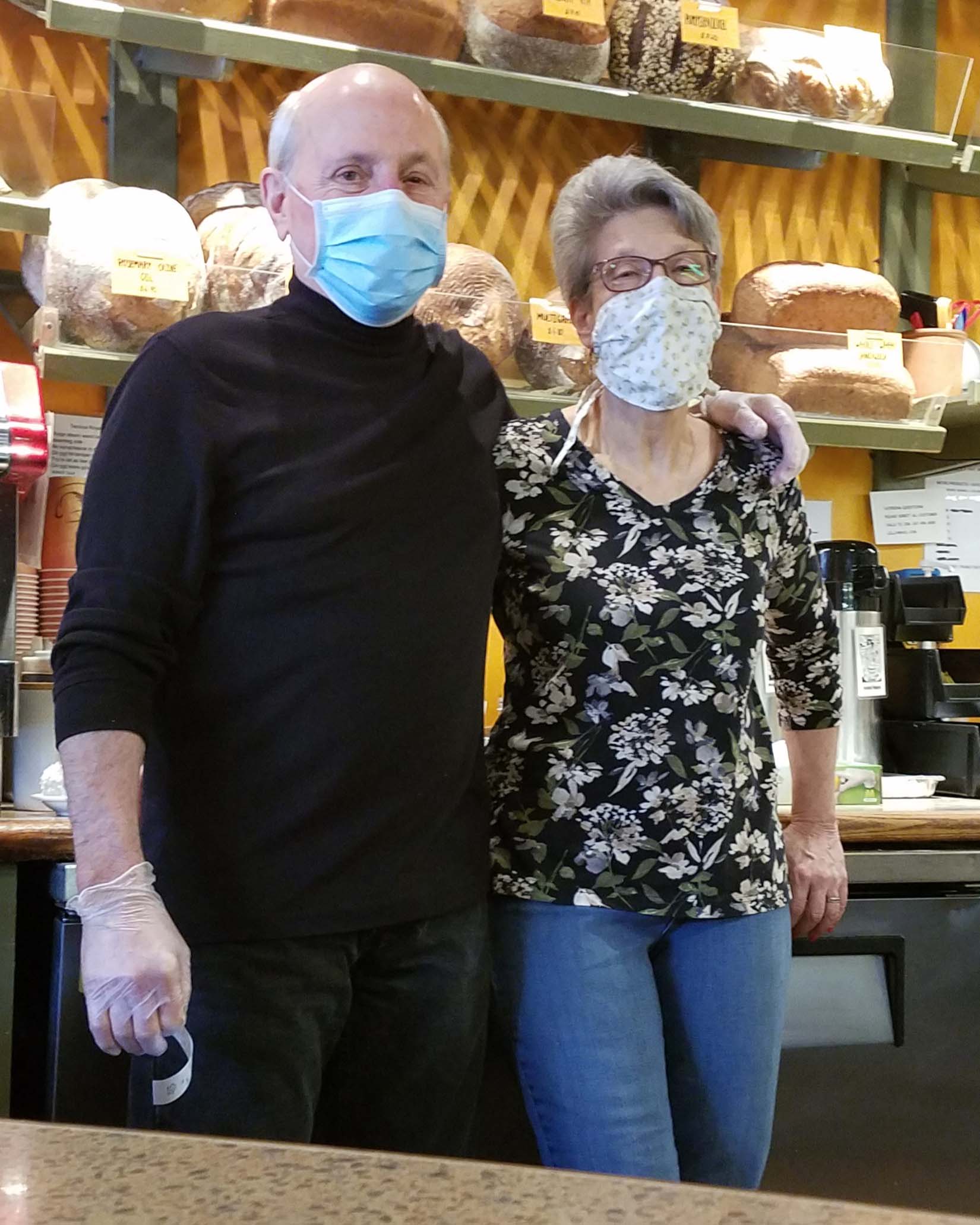 SHOP PENN is more than a destination for an eclectic mix of shops and restaurants set in a uniquely beautiful university setting, but also includes a dynamic group of owners and operators who pour their heart and soul into these businesses. In this new series, we will be introducing you to an active member of the SHOP PENN family through our Q&A spotlight.

Over 20 years ago, Jim Lilly was working as a Global Account Manager when his life took a sudden turn. Now, Jim owns and operates Metropolitan Bakery, supplying fresh baked goods and sandwiches to people from all over West Philadelphia. We talked about what led to such a big shift and what inspired him to open a bakery in our latest edition of SHOP PENN Get to Know.

Q) How did you get started and what led you to where you are now?
JL) When the internet bubble burst in the late Nineties I was living with my first wife and daughter here in West Philly in the Spruce Hill neighborhood and was laid off from my job as a Global Account Manager with QWEST Communications providing internet services to Fortune 500 companies. I was 55 and kept running into dead ends trying to find a job in my field, but I also realized I'd been unhappy for a long time. I didn't really know what else I wanted to do but one thing I did know was that I didn't want to put my fate in someone else's hands ever again. So, I decided to be my own boss, but doing what?
At the time, the University City District in partnership with the Spruce Hill Community Association (of which I was a member and Officer) had developed a retail survey as part of its effort to boost neighborhood retail amenities and one of the top requests/needs neighbors and residents expressed was to have a fresh bakery. Coincidentally, at the time, I'd discovered and was a big fan of Metropolitan Bakery in Rittenhouse Square. So, I approached Wendy, the owner, with the idea of opening a store in West Philly. One thing led to another and we signed a licensing agreement to open Metropolitan Bakery & Café as an independent operator. The result is that over our 16-year journey we've evolved, by listening to our customers and paying attention to our market, from being just a retail bakery/coffee shop into a hybrid operation including a full-service café with a diverse menu of freshly prepared food and baked goods to offer the neighborhood, student population, and university staff. Hard to believe how the time has flown!

Q) What motivates you to do what you do?
JL) Pride of ownership and most importantly a desire to make people happy and satisfied.

Q) What do you find to be the most rewarding part of your job? The most challenging?
JL) Making customers happy and getting positive feedback; customers telling us how much they love what we're doing. Most challenging – finding ways to motivate and bring out the best in our staff.

Q) Do you have any key mentors or people who have deeply influenced you?
JL) My father who taught me resilience, independence, and the value of doing a job well and in the right way; and my mother who taught me to listen, care, and give back.

Q) How would people in your life describe you?
JL) Demanding, a bit OCD and prickly at times, but fair, ethical, generous, empathetic, loyal, sentimental, and a good listener.

Q) What is your proudest accomplishment?  
JL) Raising my daughter.

Q) What is your favorite thing about Philadelphia? 
JL) It's size and diversity. I love traveling around the city and drinking in all its differences.

Lightning Round
Texting or Talking: Talking
Last Movie You Watched: Star Wars: The Rise of Skywalker
Favorite Thing to Do In Free Time: Grill, read, garden
Go To Guilty Pleasure Food: A Nicoise salad along with a chilled glass of Provencal rose
Favorite Holiday: Thanksgiving
SHOP PENN Business You Frequent (Besides Your Own): Franklin's Table
Something You Can't Live Without: Bob Dylan
Best Gift You Have Received: My wife, Marcy, who manages day-to-day operations. She's my rock; I wouldn't have made it this far without her.
Music or Podcast: Music
Star Wars or Star Trek: Star Wars