SHOP PENN Playlist for September
University City is coming alive with a wealth of new museum exhibits and live shows. With everything from art to history to music, there is something for everyone on the west side of the Schuylkill this September. The "Shop Penn Playlist" is a snapshot of the top events being offered by institutions, organizations, and venues throughout the district this month.

God Complex: Different Philadelphia – Arthur Ross Gallery
Opens September 11

Roberto Lugo is a Philadelphia-based artist, ceramicist, social activist, poet, and educator. Lugo utilizes classical pottery forms in conjunction with portraiture and surface design reminiscent of his North Philadelphia upbringing and Hip Hop culture to highlight themes of poverty, inequality, and racial injustice. Awarded a 2019 Pew Fellowship and the 2019 Rome Prize, Lugo's work resides in the permanent collections of the Brooklyn Museum, Los Angeles County Museum of Art, and The High Museum of Art among others. As a 2019 Grant Award recipient from The Sachs Program for Arts Innovation, Roberto was invited to curate this exhibition drawn from the Penn Art Collection.

Ulysses Jenkins: Without Your Interpretation – Institute of Contemporary Art
Opens September 17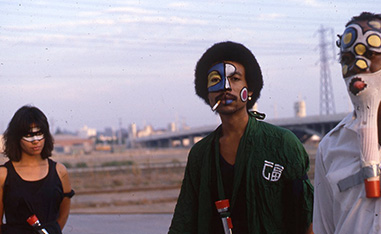 A pivotal influence on contemporary art for over 50 years, Ulysses Jenkins (b.1946 Los Angeles, lives Los Angeles) is a pioneering video artist who emerged in the late-1970s. His video and media work is remarkable for its fusion of forms to conjure vibrant expressions of how image, sound and cultural iconography inform representation. Using archival footage, photographs, image processing, and elegiac soundtracks Jenkins pulls together various strands of thought to construct an "other" history that consistently interrogates questions of race and gender as they relate to ritual, history, and the power of the state.

OUTSIDE IN: Na Kim – Institute of Contemporary Art
Opens September 17

ICA announces a new series, OUTSIDE IN, that will visually transform ICA's 36th Street façade, a space that has a distinct presence, to be experienced both by passersby from the vantage of the street and by visitors within ICA's ramp space gallery. With each iteration, ICA will select from an interdisciplinary range of artists, poets, and designers and invite them to collaborate with Maharam—a forward-thinking textile company based in New York known for their innovative graphic wall installations and commitment to design. To launch the OUTSIDE IN series with Maharam, ICA has invited the conceptually-driven graphic designer Na Kim who works between Seoul and Berlin. Known for her use of bold colors, shapes, and patterns inspired by everyday life, her work often expands beyond the page and into the creation of dynamic installations and environments.

Philly's 15th Annual Black Women's Arts Festival – The Rotunda (Virtual)
September 18-19

The 15th Annual Black Women's Arts Festival is two days of music, poetry, film, dance which will showcase a variety of multimedia arts and performances by African American and Black women. Founder Cassendre Xavier is a Philly-based singer-songwriter who performs at the Festival.

The Stories We Wear – Penn Museum
Opens September 25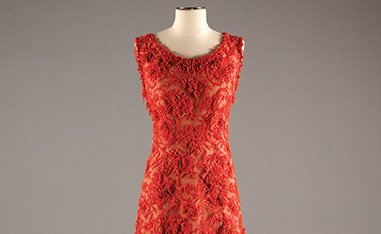 The clothing, accessories, and decorations we put on our bodies tell stories about who we are. They shape how others see us and how we see ourselves. Showcasing 2,500 years of style and adornment through approximately 250 remarkable objects, The Stories We Wear reveals how clothing and accessories offer powerful expressions of identity—examining the purpose and meaning behind what we wear. Discover a spectacular array of attire, jewelry, uniforms, regalia, and tattoos. Explore common threads woven throughout stories that transcend language, culture, and time.

Adeline – World Café Live
September 30

French-Caribbean singer, bassist and producer Adeline (pronounced ad-uh-leen) spent most of 2020 soothing our frazzled nerves with a constant stream of soulful, heartwarming songs, including 2 EPs, a fire hot duet with Kamauu called "Mango", and numerous other collaborations and guest appearances with artists including Pastel, Kraak & Smack, Blue Lab Beats, Jonathan Singletary and up-and-coming French rapper Lisko. Her unique blend of funk, R&B and soul, which hits that sonic sweet spot between the past and the future, got us through the long hard months as we watched our world go up in flames, both literally and figuratively. The concert is one of several during the re-opening weekend for World Café Live. For their complete concert lineup check out https://worldcafelive.com/events/.