SHOP PENN Playlist for July
Summer hasn't just brought the heat this year, it has also brought with it live events! University City is filled with world-class museums, galleries, and performance spaces that are once again open to visitors. Many unique exhibitions and eye-catching shows are available both in-person and virtually. The "Shop Penn Playlist" is a snapshot of the top events being offered by institutions, organizations, and venues throughout the district this month.

An Inner World: Seventeenth-Century Dutch Genre Painting – Arthur Ross Gallery (LAST CHANCE)
Ends July 25

An Inner World: Seventeenth-Century Dutch Genre Painting features exceptional paintings by Dutch artists working in or near the city of Leiden, including nine paintings from The Leiden Collection (NY) and one painting from the Clark Art Institute (MA). Paintings by Gerrit Dou, Gabriel Metsu, Domenicus van Tol, Willem van Mieris, and Jacob Toorenvliet demonstrate how these artists pursued a sustained interest in an inner world — depicting figures in interior spaces, and in moments of contemplation or quiet exchange, achieved through the meticulous technique of fine painting.

Philadelphia Runner Group Run – Philadelphia Runner University City
Wednesdays and Saturdays

Group runs have returned to University City! Whether you are training for a race, working on getting back into shape, or just looking for a few people to help knock out some miles, Philadelphia Runner's group runs are a fun and laid back way to spend an hour of your weekday evening. Three to five miles, all levels and paces welcome!

World Cafe Live Rooftop Party – Cira Green

July 15 &16

World Cafe Live will be throwing two Rooftop Parties at Cira Green with live music from WCL faves PhillyBloco and Lady Alma. Enjoy live music, food, and drinks with a sweeping skyline view. These shows are part of Independent Venue Week, and every ticket sold helps support WCL on the road to reopening. PhillyBloco is the Ultimate Brazilian Dance Party.  For the past 10 years, this 20-piece collective has been rocking the region with their signature blend Samba, Funk, Reggae and New Orleans 2nd-line, all set to the earth-shaking beats of Brazilian Carnival. Lady Alma brings a high energy, feel-good experience and was recognized as one of the contributors in music by the City of Philadelphia's Resolution in naming June "African American Music Appreciation Month".

outside! in-person! community: a site-specific sonic organization by Dan Blacksberg – The Rotunda
July 17

community brings together improvising and experimental musicians from across the city of Philadelphia who should have had regular chances to play together and regularly cross paths in a vibrant musical ecosystem. The piece is a storyline of musical scenes that will unfold over three 30-minute performances over the course of an afternoon. The aim of community is to set up a kind of temporary musical biosphere for an afternoon where musicians will interact with each other in exciting and fun ways and invite a small audience to join.

History Alive! Unpacking the Stories of Percy Jackson – Penn Museum (Virtual)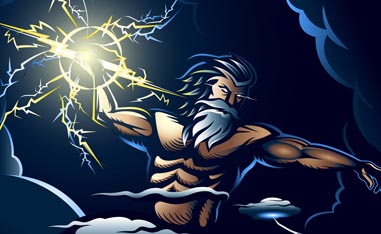 July 21

Explore the real history behind the popular Percy Jackson and the Olympians book series! In this monthly series, kids can learn about the Greek mythology that inspired these stories. Dig into the adventures of Percy Jackson and his fellow half-bloods and unpack them with a Museum expert. In July, they will discuss The Lightning Thief and the start of Percy's adventures as he discovers what it means to be a son of Zeus.

Public Tours – Penn Museum
All Month

Unlock the wonder of the human story through a guided tour of the Museum's collections. Visitors can travel through time and space to learn more about ancient peoples in places around the world, along with their connections to present-day life. The Museum offers guided gallery tours to a wide range of groups, from kindergarten classes to retirement communities. Guided private tours can be reserved in advance and are available in English, Mandarin, Spanish, French, Italian, Hebrew, Swahili, and Arabic (subject to guide availability).

Fairy Woods – Morris Arboretum
All Month

If you adventure beyond University City to Penn's Morris Arboretum, be sure to stop in at the Fairy Woods next to Loop de Loop in the Sculpture Garden. This summer, families of tiny fairies have moved in to the Arboretum and they need your help to build them a place to sleep. Visitors can pick up natural materials at the Gnome Depot to create their own enchanted fairy houses. Fairies like shelter from the elements and somewhere soft to sit— everything else is up to you!