sweetgreen
#sweetlife
Founded in 2007, sweetgreen is a destination for simple, seasonal, healthy food. We believe the choices we make about what we eat, where it comes from and how it's prepared have a direct and powerful impact on the health of individuals, communities and the environment. That's why we're building a transparent supply network, why we cook from scratch, and why we're building a community of people who support real food.
Signature salads, warm bowls, seasonal menu, locavore friendly, transparent supply network
Cash and all major credit cards.
Create-your-own, made-to-order, good for groups, vegetarian and vegan friendly, gluten friendly options, fast service, takeout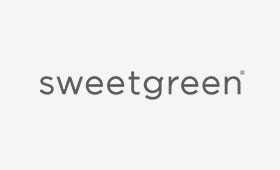 Address
3925 Walnut Street
Philadelphia, PA 19104

215-386-1365
Store hours
Monday-Thursday: 10:30am-10:00pm
Friday-Sunday: 10:30am-9:00pm