Starbucks
Want a taste of the college experience without the assignments?
The Starbucks located on the lower level of 1920 Commons has all your favorite beverages and treats, along with a cozy lounge area featuring soft seating, a fireplace, and outdoor patio.

The space is perfect for studying, catching up on email, or just relaxing with a hot or cold beverage. Open until midnight most nights, you can experience the campus vibe and satisfy your Starbucks cravings at the same time.
Seattle's famous coffee shop, located right on campus
Cash, credit, PennCash, Dining Dollar$, gift cards
Advance mobile ordering through Tapingo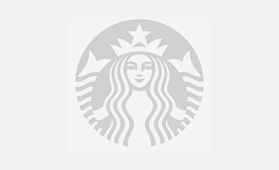 Address
3800 Locust Walk
Class of 1920 Commons
Philadelphia, PA 19104

215-898-0805
Store hours
Mon. - Thurs., 7:30am-11:59pm
Friday, 7:30am-9:30pm
Saturday, 11am-6:30pm
Sunday, 11am-11:59pm

(Hours vary so, please check our website for current hours).