SHOP PENN Playlist for September
With everything from art to history to music, there is something for everyone on the west side of the Schuylkill this September. The "Shop Penn Playlist" is a snapshot of the top events being offered by institutions, organizations, and venues throughout the district this month.

End of Summer Sale – Grant BLVD
September 7-10

With Fall just around the corner, Grant BLVD is preparing to say goodbye to the SS23 collection. Which means it's time for a huge end of summer sale! The store will also have a special Sip and Shop Saturday planned on September 9 from 1-3pm.

Fall 2023 Exhibition Celebration – Institute of Contemporary Art
September 8

Celebrate the opening of Moveables and David Antonio Cruz: When the Children Come Home with an evening of music, performances, and refreshments! Don't miss this opportunity to explore the Fall 2023 exhibitions in the company of the exhibiting artists and curators.

TwoSet Violin – Penn Live Arts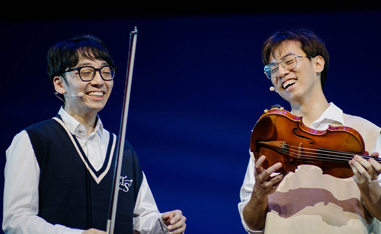 September 14

The classical music world's favorite internet sensation is back! TwoSet Violin, the hilarious duo that has captured the hearts of fans worldwide, is embarking on a highly anticipated comeback tour. For one night only, join Brett and Eddy for an unforgettable concert experience filled with their unique blend of musical virtuosity and witty humor. Don't miss this chance to see TwoSet Violin live and witness the magic of their incredible comeback tour.

Monumental Lies: Culture Wars and the Truth About the Past – Penn Museum
September 15

In Monumental Lies, Robert Bevan examines the weaponization and manipulation of the past in culture wars around the globe. This talk considers monuments, architecture, and cities as material evidence of human history, reflecting on how our understanding of this heritage impacts our lives. A book signing by the author will follow immediately after his lecture.

Sip Your Heart Out – World Café Live
September 15

The only thing better than one podcast is TWO! Esh Your Heart Out and Chocolate Chip & Sip podcasts have joined forces to bring you the show of the summer. Come see Stormy and Esh as they give you an unfiltered take on life, love, and everything in between. From kinks to cons, vineyards to voyeurs; these Philadelphia native's are serving you a spicy slice of Girl Power with the "Sip Your Heart Out" live Show.

Unhinged Entertainment Presents: Shannon Fielder – World Café Live
September 16

Shannon Fiedler is a comedian, writer and content creator in NYC. Known for her relatable — albeit exaggerated — social media characters, Shannon heightens her comedic realism with a dash of the absurd, distilling ordinary situations into their most entertaining essence. A fan favorite is her "city girls" series, where she takes on regional tropes, but adds her own over-the-top and unexpected spin, from the preppy Connecticut Girl to the brash Bostonian to the naive Minnesotan.

The 17th Annual Black Women's Arts Festival – The Rotunda
September 16-17

The Black Women's Arts Festival was established in 2003 as a showcase of multi-media arts by women of African heritage. Experience a wide-range of art live at The Rotunda on September 16-17. Featuring M. Tonita Austin (poet), O (performance art), Sincere Melody (spoken word), Badd Gurlz Inq (music), Naa Koikoi Aziza Zinzile Kebe (poet), Asha Mollock (film), Ghettosongbird (music), Cassendre Xavier (musician/host/founder), Tamara L. Xavier (choreographer/dancer), All People's Open Mic from 6pm-7pm both days, and more. Vendors include Kai Moon Oceans (art prints, hair clips & earrings), Nina Bolden (fashion), Atiya Ola's Spirit First Foods, Rayla (jewelry & spiritual products) and Evyonna Stevenson (crotchet items for home, wardrobe & dolls).

Making Workshop: Evil is in the Eye of the Beholder – Penn Museum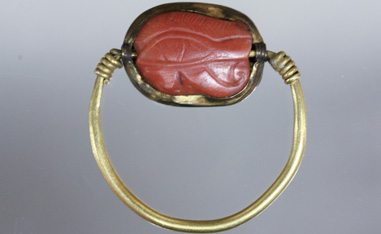 September 21

Making Workshops are Museum-sponsored events that encourage Penn undergraduate and graduate students to become more familiar with the Museum's collection by getting their hands involved. The belief in the evil eye has a long and diverse history, spanning numerous cultures. This ancient superstition dates back thousands of years and can be traced to various regions around the world, including the Mediterranean, Middle East, and parts of Asia. To protect against the evil eye, various talismans, amulets, and rituals are employed, such as the Nazar, an eye-shaped amulet found in many Middle Eastern and Mediterranean cultures. These serve as symbols of protection and ward off the negative energy associated with the evil eye, ensuring the well-being and safety of individuals and their surroundings.

Design Matters On Tour – World Café Live
September 21

Join Design Matters host Debbie Millman, special guest Roxane Gay and local luminaries as they take the first-ever podcast about design on its first-ever live tour! Enjoy a far-ranging conversations with luminaries of contemporary thought and explore the broader world of creative culture.

Garden to Studio: Private Tours + Ceramic Workshop – Penn Museum
September 23, September 30

Explore art, archaeology, and nature in this multi-day experience inspired by the Penn Museum's new exhibition Ancient Food & Flavor. Created in partnership with Grounds For Sculpture. The experience begins on Saturday, September 23, at the Penn Museum where curator Katherine Moore takes you on a private exhibition tour of Ancient Food & Flavor. The following week, head to Grounds for Sculpture in New Jersey where you will explore the beautiful intersection of horticulture and art. Director of Horticulture Janis Napoli will lead a guided garden tour before you head to the Ceramics Studio at Grounds for Sculpture where you'll create your own ceramic vessel.

WXPN Welcomes Briscoe – World Café Live
September 27

Briscoe is the Austin-based project of Truett Heintzelman and Philip Lupton. Formed during their time at the University of Texas, the pair released a self-titled EP and are currently working on their forthcoming debut album by Grammy-nominated producer, Brad Cook. This year Briscoe will feature at quintessential Summer festivals including Bonnaroo, Sound on Sound, Catbird Music Festival, FairWell Festival, Iron Blossom Festival, and Wonderbus Music & Arts Festival, which adds to their previous festival appearances at Innings Fest (both Tampa and Tempe events) and Shaky Knees. The band has also appeared on the tours of such artists as Noah Kahan, Ruston Kelly, CAAMP, and Zach Bryan.

Branford Marsalis – Penn Live Arts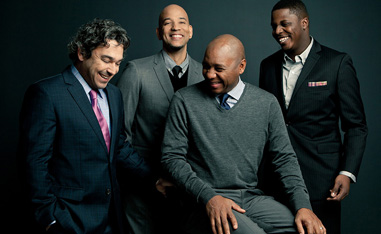 September 29

NEA Jazz Master Branford Marsalis, "the highest echelon of jazz tenor saxophonists," (Los Angeles Times) returns to the Penn Live Arts stage for the first time in eight years. An uncompromising artist and multiple Grammy® Award-winner, Marsalis is backed by his longtime quartet – pianist Joey Calderazzo, bassist Eric Revis and drummer Justin Faulkner – for a kaleidoscope of moods from the group's latest album, The Secret Between the Shadow and the Soul, its most emotionally wide-ranging and melody-driven collection to date.

Penn Football vs. Dartmouth – Franklin Field
September 30

The Quakers return to historic Franklin Field on Saturday, September 30 for their Ivy League opener against Dartmouth. Penn is expected to contend for a conference title after going 8-2 last season. The team was selected third in the preseason poll behind defending champion Yale and rival Princeton. The Quakers return a good bit of talent this season, including quarterback Aidan Sayin and 2023 preseason All-Ivy selections Jaden Key and Kendren Smith.