Body
'Tis the Season to eat, shop and be merry! This year, not only is the Shop Penn community bringing you the
Fourth Annual
SHOP PENN Days of Deals (Dec 4-15) featuring 12 days of sales and giveaways from our collection of eclectic stores and restaurants around campus, we are excited to announce the first-ever

SHOP PENN Holiday Window Decorating Contest

with shops throughout the district decorating their windows and adding to the festive cheer. Follow SHOP PENN on Instagram, Facebook, and Twitter (@shopsatpenn) for more details.

Check out

SHOP PENN PRESENTS

to find the perfect gift to purchase locally for your holiday list.
Celebrate the season with a

SHOP PENN PLAYLIST

of Holiday Happenings around the district.
SHOP PENN Playlist for September
With everything from art to history to music, there is something for everyone on the west side of the Schuylkill this September. The "Shop Penn Playlist" is a snapshot of the top events being offered by institutions, organizations, and venues throughout the district this month.

K-Pop Back to School Banger – KPod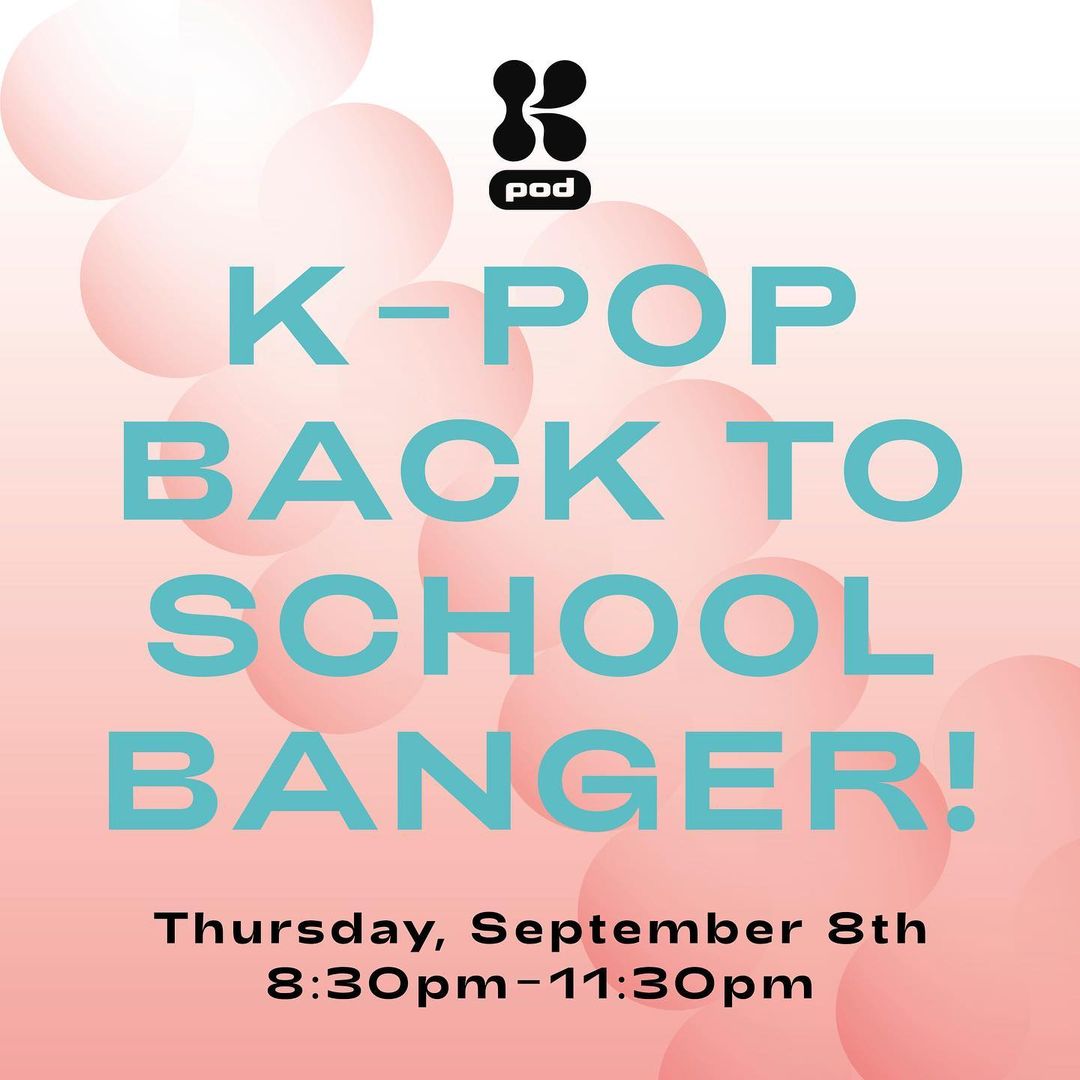 September 8

KPod is welcoming back students for the start of a new school year with the K-Pop Back to School Banger from 8:30pm-11:30pm on September 8. The restaurant will have dancing, a late night happy hour, swag and a live DJ spinning all the best of K-Pop. The event is free to attend.

The Roddenberries: Star Trek Day Celebration – World Café Live
September 8

The Roddenberries' versatility spans the realms of Star Trek, Star Wars, sci-fi/fantasy, gaming, Dr. Who and superhero fiction in an effort to unite and entertain multiple generations of fans throughout the Nerd-o-Sphere. From artful recreations of movie and tv scores to pop/rock/classics parodies, this fun, energetic troupe boldly goes where no Star Band has gone before in a unique spectacle of pop culture rock-n-roll theater, comedy, and pure sci-fi awesomeness!

Skeletor Karaoke 15th Anniversary Show – World Café Live
September 9

Join Skeletor in celebrating the 15-year anniversary of the most infamous night of karaoke ever. This Philly cult favorite event was established at The Trocadero (RIP) and resurrected at World Cafe Live. For the first time ever, Skeletor has invited the BoyWonder Love Karaoke Band to provide backing music for a special set of Live Band Karaoke (in addition to your standard karaoke). Step up to the mic and sing your favorite songs for Skeletor's enjoyment or displeasure. But be warned– Skeletor may gong you before you're through.

John E. Dowell: Paths to Freedom – Arthur Ross Gallery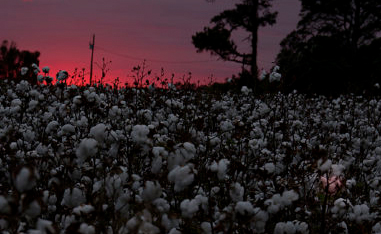 Opens September 10

Paths to Freedom presents 26 large-scale photographs and an immersive installation by Philadelphia-based artist John E. Dowell. Staged in cotton fields at night, Dowell's photographs conjure the spirits of his enslaved ancestors as they sought freedom, imagining the landscape they encountered in that search.  As Dowell notes in his artist statement this body of work responds to an auditory apparition, he experienced in 2017 while looking at a cotton field and contemplating his ancestral legacy of slavery: "Would you have had the courage, the strength, the wisdom to break for freedom?"

Quizzo Bowl XVII: Back to School – World Café Live
September 10

Johnny Goodtimes brings the longest running team trivia event in America back to the big stage, complete with live music, local comedians, and everyone's favorite co-host, Fastball Pitcher Bob Gutierrez. Teams of up to 8 players will go head-to-head to see who gets to wear the crown of nerd royalty. While typically a winter event, this year's move to fall made the theme a no-brainer...we're all going Back to School! So bust out those varsity jackets, get your protractors ready, and don't eat the glue!

Food and Identity: We Are What We Eat – Penn Museum
September 11

What is the real meaning of the phrase "we are what we eat?" Who is the "we" in this statement, what is eaten, and how was this food made? Join Penn Museum for a Global Food Tour, a 60-minute tour followed by a 30-minute hands-on interactive activity that incites all the senses and attempts to answer these questions. The tour will highlight objects from across Museum galleries and explore food and food production, economics, religion and spirituality, class, gender, and community.

Patchwork Storytelling Guild presents A Patchwork of Stories for Grown Ups – The Rotunda
September 11

Patchwork returns with a whole new bag of stories to celebrate the folkloric art, craft, and practice of the oral tradition of storytelling, as part of the 2022 Fringe Festival. Featured in this amazing lineup are Michele Belluomini, Ingrid Bohn, Barbara Cohen-Kligerman, and Denise McCormack. According to McCormack, president of Patchwork and host of the event, "A Patchwork of Stories for Grown Ups means to offer a unique balance of folktales that complement one another for an hour of entertainment bliss. Each story has been carefully selected and crafted by the tellers, and we're excited to share them. This is truly the stuff of fringe tradition, a grand experiment in offering the experience of meaningful performance art."

Sissel Tolaas: RE_________ - Institute of Contemporary Art
Opens September 16

In the course of a single day, each of us breathes in and out around 24,000 times. With each breath, irresistible signals are sent straight to the brain—including smells, which in a matter of nanoseconds trigger emotions and memories, stirring up the subconscious in turn. For Norwegian-born Sissel Tolaas, smell is a vital yet often overlooked tool for communication, and one she has been exploring through her work for more than three decades. She has devoted her research-based artistic practice to the olfactory rather than the visual or the auditory, thereby appealing to a different type of sensory experience with her projects. As Tolaas has noted, "My nose is more advanced than my eyes."

Blind Boys of Alabama – Penn Live Arts
September 17

With a career that spans 70 years, the five-time Grammy® Award-winning Blind Boys of Alabama are recognized worldwide as living legends of gospel music. They defined the sound of the American south and continue to innovate today, traversing musical boundaries with remarkable interpretations of everything from traditional gospel to contemporary songs. This illustrious group makes its Penn Live Arts debut, performing music from its capstone album, Almost Home, as well as favorites from across the decades.

Critical Perspectives On Bharatanatyam Dance – Penn Live Arts
September 23

In this evening of performance and commentary, Nrithya Pillai, a performer and activist from the hereditary community of South India's former courtesan artists, presents her unique critical perspectives on the practice and politics of Indian dance in the twenty-first century. Moving away from ideas of dance as nationalist heritage, as a manifestation of politicized Hinduism, and as an "unbroken classical tradition," Nrithya brings issues of caste, power, and critical social history to the foreground in her representation of the dance form called Bharatanatyam.

Philadelphia Zig Zag: New Jazz Legacies– Penn Live Arts
September 28

In a nod to Philadelphia's storied jazz scene, the Wolf Humanities Center launches its 2022–2023 Forum on Heritage with an evening of conversation and music. Veronica Hudson, a percussionist who wows on the vibraphone, and Farid Barron, a jazz pianist who's played with Wynton Marsalis and Sun Ra Arkestra, join moderator Jake Nussbaum for a discussion touching on performance and inspiration, Philadelphia's musical history, and more before sets by Vocals and Vibes featuring Yesseh Ali and Farid Barron All Stars.

6th Annual Living Beyond Breast Cancer Benefit w/ The Miners – World Café Live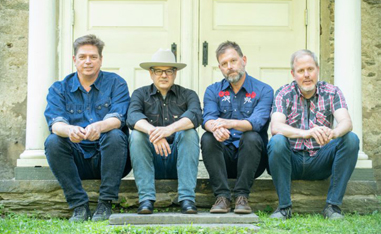 September 30

All proceeds from this show benefit Living Beyond Breast Cancer. The Miners are an original alt country band based in Philadelphia, PA.  Originally formed in 2007, The Miners are known for their country-infused, alt country originals influenced by the likes of Uncle Tupelo, Whiskeytown, Gram Parsons, and Merle Haggard.  Co-founded by Keith Marlowe (lead vocals, acoustic and electric guitar), the current line-up also includes Gregg Hiestand (bass), Vaughn Shinkus (drums, backing vocals) and Brian Herder(pedal steel guitar) who heads a rotating cast of local pedal steel, lap steel and electric guitar players.