Body
'Tis the Season to eat, shop and be merry! This year, not only is the Shop Penn community bringing you the
Fourth Annual
SHOP PENN Days of Deals (Dec 4-15) featuring 12 days of sales and giveaways from our collection of eclectic stores and restaurants around campus, we are excited to announce the first-ever

SHOP PENN Holiday Window Decorating Contest

with shops throughout the district decorating their windows and adding to the festive cheer. Follow SHOP PENN on Instagram, Facebook, and Twitter (@shopsatpenn) for more details.

Check out

SHOP PENN PRESENTS

to find the perfect gift to purchase locally for your holiday list.
Celebrate the season with a

SHOP PENN PLAYLIST

of Holiday Happenings around the district.
SHOP PENN Playlist for November
The tricks have been treated and the holidays are right around the corner, but University City is still alive and hopping with things to do. Whether your love is history, art, music or sports, there is something for you! The "Shop Penn Playlist" is a snapshot of the top events being offered by institutions, organizations, and venues throughout the district this month.

Mind & Mood Recharge – Penn Museum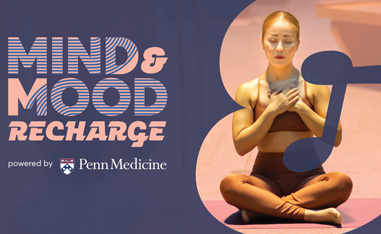 November 1

Get your monthly dose of wellness in the Penn Museum galleries with an uplifting array of health-centric happenings including a botanical bar, wellness marketplace, and a monthly rotation of all-levels wellness activities from local practitioners of yoga, meditation, expressive arts, and more. Mind & Mood Recharge is a chance to hit pause on the hecticness of a busy week and multi-sensory movements to recharge and rejuvenate.

Penn Football – Franklin Field
November 4, November 18

The Penn Quakers continue their push for an Ivy League title as they finish the season with three-straight contests against the top teams in the conference, including two at historic Franklin Field. Penn will face off with Cornell for homecoming weekend on Nov. 4 before closing out the season with a contest against rival Princeton on Nov. 18.

A Night of Soul & Poetry: Alexander Simone & WHODAT – World Café Live
November 5

Alexander Simone is a prolific singer, songwriter, and multi-instrumentalist from Asbury Park, New Jersey, a city known for its rich rock and roll, rhythm and blues, soul, and soul doo-wop history. Christian Morant, author of the critically acclaimed book GROWTH, is an East Coast-based professional spoken word artist most known for his enthralling level of poetry and advocacy on mental health. Beyond writing, music, modeling, and acting, Christian frequently performs at New York's legendary Nuyorican Poets Cafe, the varied intimate spaces of SoFar Sounds, and has featured for Philly's internationally curated Voices In Power events.

Up Late With the Sphinx – Penn Museum
November 10

Calling all kids and families! Have you ever wanted to explore the museum galleries after dark? Join Penn Museum for an evening filled with games and gallery activities. Drop into a hands-on workshop and make something special to take home, then finish your evening with a flashlight tour through the museum. Each ticket includes a special Penn Museum patch.

Sarah Kanouse: My Electric Genealogy – The Rotunda
November 11

Part storytelling, part lecture, and part live documentary film, Sarah Kanouse's solo performance "My Electric Genealogy" explores the shifting cultures and politics of energy in Los Angeles and the West through the lens of her own family. Combining storytelling with moving images, movement, and an original score, the 75-minute performance examines the "infrastructures of feeling" supported by the electric grid, including assumptions of perpetual growth and closely held beliefs about nature, gender, race, and progress.

Doug Varone and Dancers – Penn Live Arts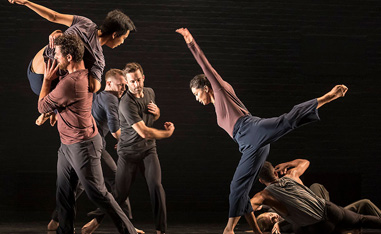 November 17-18

Doug "Varone's ability to convey depths of emotion through highly charged, physically exciting choreography has made him a rarity among his generation." (The New York Times) Now, in the Philadelphia premiere of Somewhere, he reimagines Leonard Bernstein's West Side Story by stripping away the iconic narrative. Focusing solely on this much-loved and familiar score, the result is pure and vibrant, brimming with nuance and emotional heft.

The Big Tellabration Celebration – The Rotunda
November 19

Patchwork presents The Big Tellabration Celebration, a spectacular showcase of stories and storytelling, featuring the amazing talents of its stalwart practitioners and the community-at large. Immerse yourself in the magic of storytelling as talented tellers weave enchanting narratives in diverse ways that will leave you spellbound. From folktales to ballads to personal anecdotes, each unique story will take you on a journey of discovery, evoking a range of emotions and insights.

Cathedral of College Basketball Classic – The Palestra
November 24-26

Celebrate Thanksgiving Day weekend with three days of college basketball played in one of the most historic venues the sport has to offer as Penn hosts Lafayette College, Belmont and Monmouth in the second-annual Cathedral of College Basketball Classic. The four teams will play a round-robin schedule over the weekend with doubleheaders starting at 2 p.m. on Friday, Nov. 24; 2 p.m. on Saturday, Nov. 25; and noon on Sunday, Nov. 26. Penn also plays three other home games in the lead up to the tournament, hosting John Jay College on Nov. 6, Bucknell on Nov. 8, and Big 5 rival Villanova on Nov. 13.

Family Game Day – Penn Museum
November 26

Games Galore! Learn more about games played around the world: Challenge the family to a friendly game of mancala, learn how to play the ancient games of knucklebones (Greece/Rome) and Egyptian (Egypt), and design your own board game to take home.

Allison Russell: The Returner Tour – World Café Live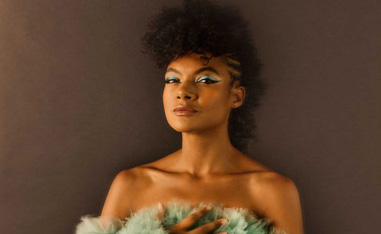 November 29

Since the release of her first solo album two years ago, the self-taught singer, songwriter, poet, activist, and multi-instrumentalist, Allison Russell has redefined what artistry means in the 21st century. Allison has consistently used her newfound platform to elevate, educate and inspire; curating the history making Once And Future Sounds: Roots and Revolution set for the Newport Folk Festival in 2021 and mobilizing this year's triumphant Love Rising All-Star benefit concert in support of LGBTQIA+ causes in Nashville, are just two of the many examples where she's raised her voice with power and purpose.