SHOP PENN Playlist for November
The tricks have been treated and the holidays are right around the corner, but University City is still alive and hopping with things to do. Whether your love is history, art, music or sports, there is something for you! The "Shop Penn Playlist" is a snapshot of the top events being offered by institutions, organizations, and venues throughout the district this month.

Bloomers Presents: Temple of Bloom – Penn Live Arts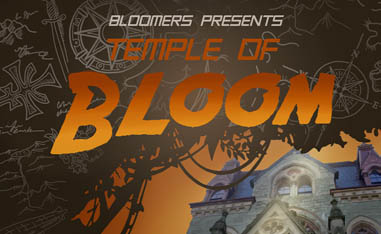 November 3-5

How would you like to find some long-lost treasure? Well, pack your map, get a ragtag group of ne'er-do-wells together, and join Bloomers Comedy for the adventure of a lifetime! See you November 3rd, 4th, and 5th at the Temple of Bloom!

Ballet Hispanico – Penn Live Arts
November 4-5

Ballet Hispánico recently celebrated five decades of lush and virtuosic dance that fuses Latin culture with contemporary technique. Theatricality and passion propel every move as Ballet Hispánico performs the Philadelphia premieres of Club Havana, an intoxicating mash-up of beloved Latin styles, Con Brazos Abiertos, a fun and honest look of life caught between Mexican and American cultures, and Línea Recta, a powerful exploration of flamenco and its lack of physical partnering.

Golden Gala – Penn Museum
November 11

Celebrate cross-cultural creativity and innovation at the Penn Museum Golden Gala on Friday, November 11. The Museum's fourth biennial Golden Gala will reveal the re-imagined Eastern Mediterranean Gallery, a dramatic 2,000-square-foot space that explores one of the greatest crossroads of culture in history—today's Israel, Jordan, the Palestinian Territories, and their cultural exchange in the ancient world with Crete, Cyprus, Egypt, and Mesopotamia.

Penn Football vs. Harvard – Franklin Field
November 12

Penn Football closes out its home slate with a game against Harvard at Franklin Field. The Quakers are in the hunt for their first Ivy League title since 2016 after opening the season at 6-0, 3-0 in the league. Quarterback Aidan Sayin is tops in the conference in touchdown passes and leads the second-best scoring offense in the Ivy League while league sack leader Jake Heimlicher heads a defense that is allowing just over 14 points per game.

Community Open House – World Café Live
November 12

Come learn about and take part in World Cafe Live's Education and Engagement programming for all ages. Throughout the day you will be able to experience a Bridge Session, an interactive culturally specific music performance featuring Guachinangos, as well as participate in a songwriting workshop.

Creatives Chat – The Rotunda
November 13

The Women's Coalition for Empowerment, Inc. presents Creatives Chat, a pop-up curated discussion event infusing creative industry topics, best practices and live music. Creatives Chat will be moderated by Shekhinah B. an artistic multi-hyphenate, arts administrator and vocal performer. We welcome artists from every discipline to attend. This event will be an open dialogue between attendees and the moderator, a judgement free zone to explore innovative approaches towards creative freedom.

Eurydice – Penn Live Arts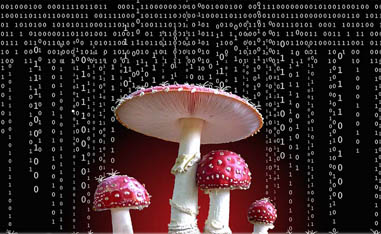 November 17-20

Dying too young on her wedding day, Eurydice must journey to the underworld, where she reunites with her father and struggles to remember her lost love. With contemporary characters, plot twists and a script written to be a playground for designers, the play is a fresh look at a timeless story.

Eastern Mediterranean Gallery Opening – Penn Museum
November 19-20

Join Penn Museum for the opening weekend of the new installation of the Eastern Mediterranean Gallery. There will be two days of celebration, November 19 and 20, from 10 am to 4 pm. The opening weekend will feature many activities, including presentations, workshops, and performances. Visitors can learn more about the region by hearing short pop-up talks from Museum curators, keepers and other experts. Families can enjoy hands-on activities, such as making your own cylinder seals, or creating a votive offering to celebrate family traditions. Try a scavenger hunt through the gallery to earn prizes. Come celebrate our new gallery with activities for all ages!

John Byrne Band – World Café Live
November 25

Dublin native and Philadelphia resident, John Byrne's latest record A Shiver in the Sky (2019), shows his band of multi-instrumentalists vibrantly executing ten new originals. Strings, horns and guitars escort Byrne's vocals through a set of songs about living and pushing forward through negative times.

TRL Dance Party – World Café Live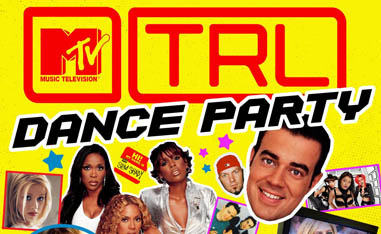 November 25

Riot Nerd is bringing TRL to life on one of the biggest party nights of the year! IM your crew, break out the low rise jeans, and get ready to dance the night away to a mix of late 90's – mid 00's songs. VJ Riot Meg will play the accompanying music videos in real time on the big screen. In true TRL spirit, the audience will be able to vote for the song played at 11pm via QR code.

Big 5 Doubleheader – The Palestra
November 30

The Palestra will host a true Philadelphia Big 5 doubleheader when La Salle and Temple meet at 6 p.m. followed by Penn hosting Saint Joseph's at approximately 8:30 p.m. This will be the seventh time The Palestra has hosted a true Big 5 doubleheader since its formation in 1955-56, and just the third time it has happened this century. The last true Big 5 DH at The Palestra was January 20, 2016, and it involved these same four teams.