SHOP PENN Playlist for May
Spring is the perfect time to get out of the house and enjoy everything that the City of Brotherly Love has to offer. There is something for everyone including history, dance, music, and outdoor festivals. #ShopPenn is here for you with all the best exhibits, events, and shows to check out throughout the month of May. Find out everything happening with the latest edition of the "Shop Penn Playlist," a snapshot of the top events being offered around the Penn campus all month.

Mark Morris Dance Group: Pepperland – Penn Live Arts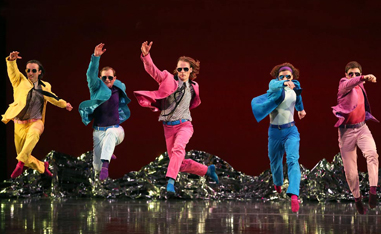 May 5-7

Mark Morris, "the most successful and influential choreographer alive," (The New York Times) celebrates the Beatles' groundbreaking album Sgt. Pepper's Lonely Hearts Club Band with his colorful and exuberant Pepperland. A smash hit at its Liverpool premiere, this full-length production features a score by composer Ethan Iverson that fuses the iconic songs you love with imaginative original compositions, all performed live by a unique chamber ensemble. "As ingenious as it is entertaining," Pepperland shines with "high-spirited humor, eccentric charm, and a joyous musical sensibility," (The Times) making it a must-see for dance and Beatles fans alike.

Marian Anderson: Her Story in Style – Penn Museum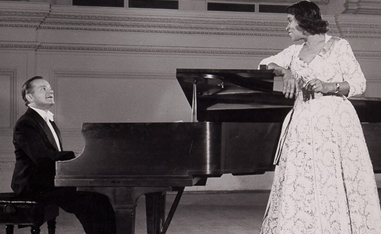 May 7

On Mother's Day weekend, treat mom to an unforgettable afternoon of fashion history over tea. Join Jillian Pirtle, CEO of the Marian Anderson Museum and Historical Society, as she brings the story of civil rights icon and opera singer Marian Anderson to life through her musical legacy and timeless sense of style. As the first African American to perform at the Metropolitan Opera in New York, Anderson dazzled the world with her voice and stage presence, resplendent in breathtaking gowns like the one on view at the Penn Museum's Stories We Wear exhibition.

Mark Stockton: 100 People – Penn Live Arts (LAST CHANCE)
Closes May 13

Mark Stockton: 100 People is an exhibition of new works featuring a group of 100 hand drawn portraits, photo-referent, made with graphite on paper, and intended to be received as a single work in form and experience. Each subject connects via eye-contact to the viewer, addressing the objectifying nature of portraiture head-on. 100 People examines who and how we venerate and connect. What is representation in a larger sense? Using demographics to structure an equitable range of representation, and selecting subjects from a range of time periods—from the beginnings of portrait photography (1839) to the present—the on-going series seeks to create an evolving canon of portraits, reflecting an expanded narrative of history and identity while centering ideas of inclusivity and subjectivity.

CreatorsFest22 Part 1 – The Rotunda
May 14

Spring in Philly is festival season and University City is no different. Presented by SickWise and University City Arts Walk, CreatorFest 22 is a market featuring art, handcrafted goods and fashion from over 30 artists, creators, and vendors. Stroll through the booth and explore all the one-of-a-kind items, watch creators during live art-making sessions and enjoy live music. Admission for the event is free for all.

RAW Académie at ICA: Infrastructure – Institute of Contemporary Art (LAST CHANCE)
Closes May 22

Based in Dakar, Senegal, RAW Académie is a residential program for the research and study of artistic and curatorial practice and thought that is rooted in the question: "How do we learn from each other?" The session, Infrastructure, is directed by artist, curator, activist, and filmmaker Linda Goode Bryant. Goode Bryant will work to reimagine the possibilities for an alternative arts infrastructure with an interdisciplinary roster of visiting faculty—including Gudskul, Arthur Jafa, Louis Massiah, Bonaventure Soh Bejeng Ndikung, Bryant Wells, and Sarah Workneh— and a group of international fellows—Rehema Chachage, Ibrahim Cissé, Dale Lawrence, Baptiste Manet, Moad Musbahi, Matthias Mushinski, Dani Kyengo O'Neill, Ana Garzón Sabogal, Aziz Sohail, Sanaz Sohrabi, and Chantal Vorobei Thieves.
No Ocean Between Us: Art of Asian Diasporas in Latin America & The Caribbean, 1945–Present – Arthur Ross Gallery (LAST CHANCE)
Closes May 23

No Ocean Between Us: Art of Asian Diasporas in Latin America & The Caribbean, 1945–Present features modern and contemporary art by Latin American and Caribbean artists of Asian descent. This exhibition highlights artists whose work reflects the global dialogues between their Asian heritages and their Latin American or Caribbean identities, as well as the major artistic movements of their times.

Avi Kaplan – World Café Live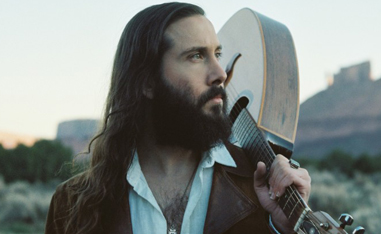 May 24

By the time Avi Kaplan launched his solo career in 2017, he'd already built an audience that stretched across the globe, racking up three GRAMMY Awards as a member of the platinum-selling vocal group Pentatonix. Now comes Floating on a Dream, (Fantasy Records) Avi's debut full-length solo LP, which further broadens his artistry into enthralling new territory. Through country, blues, soul, folk, tribal drums, and a touch of gospel, Avi explores matters of the heart, truth, morality, and the search for relevance across the album's 11 original tracks. At the core though, there is that voice. From a haunting falsetto to its deepest bass tones, his instrument is unlike anything else in modern music.

Carla Gamble EP Release Show – World Café Live
May 27

Carla Gamble's highly anticipated EP, "She Is" brings together acoustic sounds of Jazz, Soul-Rock, House, R&B, Spoken Word and Funk music. Known locally in Philadelphia, PA as "The Vibe Specialist", Carla has graced many stages across the country, and has already started to receive international airplay and recognition. Carla's EP is inspired by James Brown, Lady Alma, Sharon Jones, Jill Scott, and many other well-known Philadelphia artists.