Body
'Tis the Season to eat, shop and be merry! This year, not only is the Shop Penn community bringing you the
Fourth Annual
SHOP PENN Days of Deals (Dec 4-15) featuring 12 days of sales and giveaways from our collection of eclectic stores and restaurants around campus, we are excited to announce the first-ever

SHOP PENN Holiday Window Decorating Contest

with shops throughout the district decorating their windows and adding to the festive cheer. Follow SHOP PENN on Instagram, Facebook, and Twitter (@shopsatpenn) for more details.

Check out

SHOP PENN PRESENTS

to find the perfect gift to purchase locally for your holiday list.
Celebrate the season with a

SHOP PENN PLAYLIST

of Holiday Happenings around the district.
SHOP PENN Playlist for May
As the weather gets warmer and you begin looking to once again venture outside your home, University City is a fantastic choice to visit with world-class museums, galleries, and performance spaces that are once again opening to visitors. Many unique exhibitions and eye-catching shows are available both in-person and virtually. The "Shop Penn Playlist" is a snapshot of the top events being offered by institutions, organizations, and venues throughout the district this month.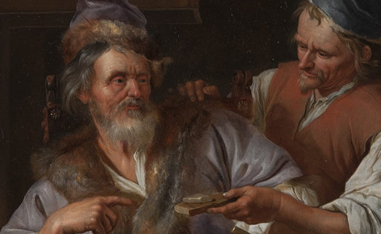 An Inner World: Seventeenth-Century Dutch Genre Painting – Arthur Ross Gallery
All Month

An Inner World: Seventeenth-Century Dutch Genre Painting features exceptional paintings by Dutch artists working in or near the city of Leiden, including nine paintings from The Leiden Collection (New York) and one painting from the Clark Art Institute (Williamstown, MA). Paintings by Gerrit Dou, Gabriel Metsu, Domenicus van Tol, Willem van Mieris, and Jacob Toorenvliet demonstrate how these artists pursued a sustained interest in an inner world — depicting figures in interior spaces, and in moments of contemplation or quiet exchange, achieved through the meticulous technique of fine painting.

Jessica Vaughn: Our Primary Focus Is To Be Successful (LAST CHANCE) – Institute for Contemporary Art
Closes May 9

Jessica Vaughn (Penn MFA '11) considers the everyday structures that inform our understanding of labor, race, and space. In this exhibition, she examines late twentieth- and twenty-first-century office culture, the promise of malleability and universality of modular architecture, and marginalized workers who have been rendered invisible in these spaces. Vaughn transforms and repurposes employee training videos, career exploration tools, government occupational reports, and lighting fixtures in ways that urge us to reconsider the systems that shape the places where we work.

Ayodele Casel – Annenberg Center (Virtual Event)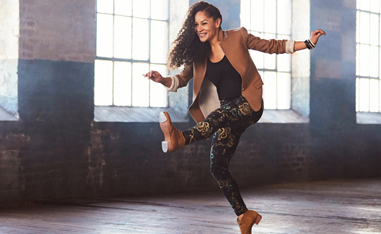 May 6

"A tap dancer of unquestionable radiance," Ayodele Casel is one of the "Biggest Breakout Stars of 2019." (The New York Times) Mentored by the legendary Gregory Hines, who hailed her as "one of the top young tap dancers in the world," Casel has become a powerful voice for the art form, consistently performing to sell-out crowds and receiving rave reviews. With direction by Torya Beard, this radiant tap star makes her Philadelphia debut in an all-female program alongside singer/songwriter and Broadway alum Crystal Monee Hall and acclaimed pianist Annastasia Victory.

Liminal States Series - Musicians from Variant 6 Perform Drone and Early Music Inspired Vocal Music – The Rotunda (Virtual Event)
May 6

Bowerbird is pleased to present Liminal States, a new series of late night, live streamed concerts intended to be listened to as you fall asleep. Aiming to center and calm, the musicians will seek to lead listeners to that magic space between awake and asleep. Variant 6 is a virtuosic vocal sextet that explores and advances the art of chamber music in the twenty-first century. The ensemble's work includes concertizing throughout the United States, commissioning substantial new works, collaborating closely with other ensembles, and educating a new generation of singers and composers.

Minas Mother's Day Virtual Brunch – Word Café Live (Virtual Event)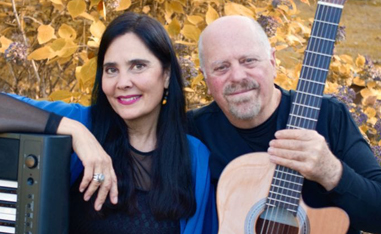 May 9

A treat for Mother's Day. Keeping up with a tradition spanning over a decade, MINAS returns to WCL virtually with a special concert to be aired at noon on May 9. The concert will also be available for viewing the entire day. Based in Philadelphia for a great part of their career, internationally acclaimed Minas has been on the forefront of world music and Brazilian Jazz in the Northeast for the past 30 years. Led by the couple Orlando Haddad and Patricia King, Minas are currently finishing a new project, "Beatles in Bossa", featuring 14 songs by The Beatles, reimagined in a Brazilian music setting. Drawing from Brazilian traditions of samba, bossa nova, baião, axé, combined with American jazz, blues, and folk, as well as classical music, Minas mixes north and south seamlessly. Their music is inspiring, warm, their vocals sensual, their instruments percussive, and their melodic lines are jazzy.

Matthew Neenan – Annenberg Center (Virtual Event)
May 27

Called "fresh, touching, musical, original," Matthew Neenan's choreography makes "dancers look vulnerable, openhearted and, above all, marvelously free." (The New York Times) A former principal dancer and now Choreographer in Residence at Pennsylvania Ballet as well as the co-founder of BalletX, Neenan brings a site-specific world premiere that will explore intimacy in isolation with the "wonderful immediacy and vibrancy" (Dance Magazine) for which he's known.