Body
'Tis the Season to eat, shop and be merry! This year, not only is the Shop Penn community bringing you the
Fourth Annual
SHOP PENN Days of Deals (Dec 4-15) featuring 12 days of sales and giveaways from our collection of eclectic stores and restaurants around campus, we are excited to announce the first-ever

SHOP PENN Holiday Window Decorating Contest

with shops throughout the district decorating their windows and adding to the festive cheer. Follow SHOP PENN on Instagram, Facebook, and Twitter (@shopsatpenn) for more details.

Check out

SHOP PENN PRESENTS

to find the perfect gift to purchase locally for your holiday list.
Celebrate the season with a

SHOP PENN PLAYLIST

of Holiday Happenings around the district.
SHOP PENN Playlist for June
It's hot times in the city here in Philadelphia and #ShopPenn has tons of things to see and do this summer. Find out all the top things happening around University City this June with the latest edition of the "Shop Penn Playlist," a snapshot of the top events being offered around the Penn campus all month.

The Stories We Wear – Penn Museum (LAST CHANCE)
Closing June 12

The clothing, accessories, and decorations we put on our bodies tell stories about who we are. They shape how others see us and how we see ourselves. What we wear can prepare us for important events or transform us into someone new. Showcasing 2,500 years of style and adornment through approximately 250 remarkable objects, The Stories We Wear reveals how clothing and accessories offer powerful expressions of identity—examining the purpose and meaning behind what we wear. Discover a spectacular array of attire, jewelry, uniforms, regalia, and tattoos. Explore common threads woven throughout stories that transcend language, culture, and time.

Arthur Thomas & The Funkitorium cover James Brown – World Café Live
June 17

It's not a cover band, it's not a tribute band… it's Philly Undercover! We've asked some of our favorite artists to pay homage to their favorite artists for this series. Arthur Thomas & the Funkitorium take on the Godfather of Soul James Brown, featuring special guests Zeek Burse, Carla Gamble, and Taylor Kelly. "The Funkitorium" was birthed in Philadelphia, PA in March 2019. After a few months of filtering, the band finally found a crew that fits. Those Artists are Lead Vocalist "Arthur Thomas", Vocalist "Re-Mus", Guitarist "Zavetis", Bassist "The Jusman", Drummer "Chops", DJ "Ndot", Dan "The Man" on keys, and last but not least, Cam on Percussion/Drums. The Funkitorium was assembled like one of the superteams that you see in sports by front man Arthur Thomas. The band became a group with a chemistry that you don't see that often - the brotherhood between them all plays a huge part in their success.

John Byrne Band – World Café Live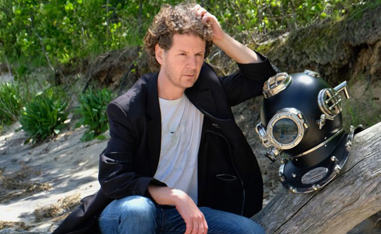 June 17

Dublin native and Philadelphia resident, John Byrne's latest record A Shiver in the Sky, shows his band of multi-instrumentalists vibrantly executing ten new originals. Strings, horns and guitars escort Byrne's vocals through a set of songs about living and pushing forward through negative times. Following up After the Wake (2011), Celtic Folk (2013) and The Immigrant and the Orphan (2015), A Shiver in the Sky focuses on triumph over trauma. Support from radio all over the country pushed the album to #1 on the Roots Radio Report Alternative Folk Chart in January 2020. Critics have called his writing "powerful, deeply moving work that will stay with you long after you have heard it".

From Studio to Doorstep: Associated American Artists – Arthur Ross Gallery
Opens June 18

From Studio to Doorstep: Associated American Artist Prints (1934-2000) is the 11th in a series of exhibitions at the Arthur Ross Gallery drawn from the University of Pennsylvania's Art Collection. The exhibition features works of art on paper produced by Associated American Artists (AAA), a company founded in New York in 1934 with the intention of revolutionizing the art market.  Instead of focusing on the elite class of collectors traditionally associated with galleries and museums, AAA's core audience was the burgeoning middle class whom they reached through advertising in popular magazines and newspapers, selling limited- edition prints by well-known contemporary artists via mail-order for $5 each.

The Adidas Ol Skool Party – The Rotunda
June 25

This event is a fundraiser for the 2022 United Block Captains Association Hospital (UBCAH) Summer Fun Program. The Summer Fun Program was founded in 1974 to provide fun and educational activities for children during the summer. Children ages 7 to 14 are served by UBCAH year round, with this special summer program providing seven weeks (at five days per week) of fun at very little cost to participants. Fashion show! Come learn the new Adidas dance! Prizes awarded! No one will be admitted without some sort of Adidas gear on.

El Sesenta Tango Duo (Puerta Abierta Summer Music Series) – World Café Live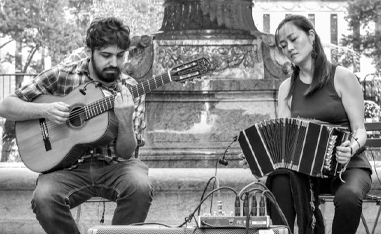 June 28

Puerta Abierta is a new series from World Cafe Live centering and celebrating the diasporic sounds of Latinx culture. This summer, artists across a variety of genres and regions will appear on the World Café Live stages for a mix of live music and educational events. Puerta Abierta focuses on programs that reflect the diverse communities found in Philadelphia. Each night will feature a unique food & drink menu from Executive Chef Rob Cottman influenced by specific Latinx culinary traditions. An encounter at an asado in Mataderos neighborhood of Buenos Aires led to a formation of the bandoneón-guitar duo El Sesenta Tango Duo by Shinjoo Cho and Alejo de los Reyes. Now based in Philadelphia and NY, El Sesenta brings to life the intimate conversations of the urban Buenos Aires and sprawling Argentina.