Body
'Tis the Season to eat, shop and be merry! This year, not only is the Shop Penn community bringing you the
Fourth Annual
SHOP PENN Days of Deals (Dec 4-15) featuring 12 days of sales and giveaways from our collection of eclectic stores and restaurants around campus, we are excited to announce the first-ever

SHOP PENN Holiday Window Decorating Contest

with shops throughout the district decorating their windows and adding to the festive cheer. Follow SHOP PENN on Instagram, Facebook, and Twitter (@shopsatpenn) for more details.

Check out

SHOP PENN PRESENTS

to find the perfect gift to purchase locally for your holiday list.
Celebrate the season with a

SHOP PENN PLAYLIST

of Holiday Happenings around the district.
SHOP PENN Playlist for January
Happy New Year and welcome to 2022! The new year brings with it plenty of new things to do and see all throughout University City. Find out everything happening around the district with the latest edition of the "Shop Penn Playlist," a snapshot of the top events being offered by institutions, organizations, and venues on and around campus all month.

Skeletor Karaoke – World Café Live
January 15

The one-and-only Philly cult favorite Karaoke Gung Show is back! Step up to the mic and sing your favorite songs for Skeletor's enjoyment or displeasure. But be warned – Skeletor may gong you before you're through.

Dr. Martin Luther King, Jr. Commemorative Symposium on Social Change - University of Pennsylvania
Beginning January 17

Each year, during the month of January, the University of Pennsylvania and our surrounding communities come together to commemorate the life and legacy of Dr. Martin Luther King, Jr. The commemoration reminds us of our interdependence and reaffirms our commitment to the betterment of our communities through civility and service.

Tenille Townes – World Café Live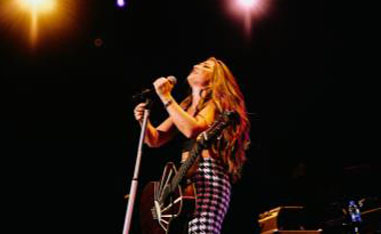 January 21

Canadian-born and Nashville-based, Tenille Townes is a two-time ACM Award-winning singer, songwriter and musician in the midst of a breakthrough year following the release of her acclaimed debut album, The Lemonade Stand. Townes has been named New Female Artist of the Year at the 55th ACM Awards, won three awards at the 2020 Canadian Country Music Awards, making her an eight-time CCMA winner, and received her first JUNO Award for COUNTRYALBUM OF THE YEAR at the 50th Annual JUNO Awards.

Les Ballets Trockadero de Monte Carlo – Penn Live Arts
January 21-22

Savagely funny satire meets seriously stunning ballet in the gender-bending Les Ballets Trockadero de Monte Carlo. Dancing the fine line between high art and high camp, the Trocks, as they're lovingly called, are an all-male ballet troupe that honors ballet classics such as Swan Lake, while also poking fun at every artistic conceit.

Twin Sines: Man Down Album Release Party – World Café Live
January 22

Beautifully haunted and in their feelings, local Philly band Twin Sines is an indie rock group of ethereal proportions. Frontwoman Sarah Dia Rue beacons us into her world with eerie vocals, biting keyboard style while nostalgic tones meet a hip-hop influenced rhythm section. Twin Sines' new album, MAN DOWN, is a massive sonic landscape written by Sarah Dia Rue and self-produced by Twin Sines drummer, Justin King, from his basement studio.

Campbell Brothers – Penn Live Arts
January 28

Masters of a little-known American musical tradition, the Campbell Brothers have helped establish sacred steel, a fusion of African American gospel with electric steel guitars and soaring vocals. Now, the group takes on John Coltrane's A Love Supreme, a seminal recording that evidenced how Coltrane's expansive musical innovations intertwined with his religious devotion. With their signature slide guitars and particular attention to the album's transcendent spiritual message, this Philadelphia premiere offers "a soul-stirring blend of gospel and the power and volume of electric blues and rock, a sound as hot as brimstone that kicks holy butt."

No Ocean Between Us: Art of Asian Diasporas in Latin America & The Caribbean, 1945–Present – Arthur Ross Gallery
Opens January 29

No Ocean Between Us: Art of Asian Diasporas in Latin America & The Caribbean, 1945–Present features modern and contemporary art by Latin American and Caribbean artists of Asian descent. This exhibition highlights artists whose work reflects the global dialogues between their Asian heritages and their Latin American or Caribbean identities, as well as the major artistic movements of their times.

Cirque Mechanic - Penn Live Arts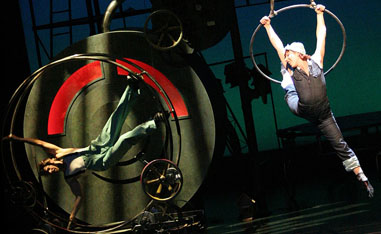 January 30

Hailed as "the greatest contribution to the American circus since Cirque du Soleil" (Spectacle Magazine), Cirque Mechanics returns with the Philadelphia premiere of Birdhouse Factory, where a group of 1930's workers are brought together by the most unlikely of events. Enjoy breathtaking acrobatics, zany antics and an enchanting story of laughter, joy and, of course, birdhouses.