Body
'Tis the Season to eat, shop and be merry! This year, not only is the Shop Penn community bringing you the
Fourth Annual
SHOP PENN Days of Deals (Dec 4-15) featuring 12 days of sales and giveaways from our collection of eclectic stores and restaurants around campus, we are excited to announce the first-ever

SHOP PENN Holiday Window Decorating Contest

with shops throughout the district decorating their windows and adding to the festive cheer. Follow SHOP PENN on Instagram, Facebook, and Twitter (@shopsatpenn) for more details.

Check out

SHOP PENN PRESENTS

to find the perfect gift to purchase locally for your holiday list.
Celebrate the season with a

SHOP PENN PLAYLIST

of Holiday Happenings around the district.
SHOP PENN Playlist for February
It's cold out there but we have some ideas for ways to play while you stay warm this winter.  If you are looking for something to do while you wait out the chilly temps, #ShopPenn is here to help with all the best things to do and see throughout University City. Find out everything happening around the district with the latest edition of the "Shop Penn Playlist," a snapshot of the top events being offered by institutions, organizations, and venues on and around campus all month.

At the Source: A Courbet Landscape Rediscovered – Arthur Ross Gallery
Opens February 4

An exhibition sparked by the discovery of a Gustave Courbet painting of the source of the French river Lison in the University of Pennsylvania's collection, At the Source: A Courbet Landscape Rediscovered showcases the infamous painter's modern landscape practice. Focusing on the motifs of grottos and waterfalls in his art of the 1850s and 1860s, the exhibition highlights the newly re-discovered Courbet painting, not shown in public for close to 100 years, emphasizing the process of authenticating and conserving this historic work.

The Ultimate 80's Prom – World Café Live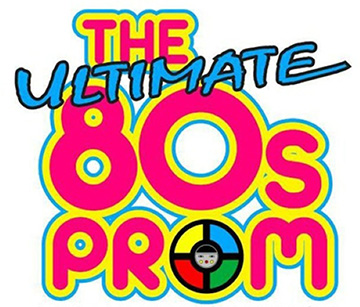 February 4

World Cafe Live will make Heaven a Place on Earth with The Ultimate 80's Prom, featuring The Ultimate 80's Tribute Band "The New Romance". Skinny ties, Members Only jackets, big hair and crazy neon spandex are encouraged! It's an all out 80's Party!

Animal ACTivists of Philly Pre-Valentine's Day Flea Market – The Rotunda
February 5

Have a heart for animals this February and indulge in free vegan snacks, a visit from Scary Cupid, and all to support a good cause! Examples of new or gently used items available: vintage items, jewelry, books, games, collectibles, and many other items that will steal your heart. There will also be information about low-cost spaying and neutering and other medical needs for animals, how to handle wildlife emergencies (injured birds, abandoned babies, etc.), and other animal resources. All funds raised will be donated to animal sanctuaries and rescues.

Galentine's Day – Louie Louie
February 7

Rather than taking place instead on Valentine's Day, Louie Louie will host GALENTINE'S DAY a week before, because as the saying goes, sisters before misters! So let the festivities begin by celebrating the ladies who you can always count on! The event is BYOG – bring your own girlfriends – and is being hosted by Antonia DePace, Editor of Philadelphia Style Magazine, and Mrs. Classic Universe, Jennifer Robinson, Esquire who is also the CEO of Purposeful Networking. Guests will enjoy a complimentary cocktail from Botanist Gin and the night will feature a build-your-own flower bouquet based on the gin flavors. Louie Louie has been named Philadelphia's "Most Instagrammable Restaurant," so obviously come photo ready for photo ops!

TIM Album Release Show – World Café Live
February 10

Since 2014 TIM has carved out a name for himself as a cowriter, harmony singer, and multi-instrumentalist with his brother Dave Hause. This upcoming collection of songs marks the first time that TIM has taken center stage. His debut release, the self-titled TIM, is a collection of personal songs that reflect on his own journey while maintaining a universality that all listeners can relate to. The album shares his story—one of loss, love, duality, and finding beauty in the rubble. The album fuses folk singer songwriting with Indie rock and Indie Pop sensibilities. With incisive lyrics and catchy pop melodies, the album will make you laugh, cry, and reflect on your own journey.

Martha Graham Dance Company – Penn Live Arts
February 10-11

The most celebrated modern dance company in America returns with a wondrous classic and two exciting Philadelphia premieres. The "most skilled and powerful dancers you can ever hope to see" (The Washington Post) perform a newly reimagined Canticle for Innocent Comedians, based on the 1952 original which was considered magical but is now lost. With lead choreography by Emmy® and Tony® Award-winner Sonya Tayeh alongside a diverse group of dance-makers, this Canticle keeps the same format and theme with a new score by jazz pianist Jason Moran. The program also includes CAVE by Hofesh Shechter and the iconic Appalachian Spring, showcasing why Graham's legacy and stunning company have remained at the forefront of American dance for most of a century.

Negro Ensemble Company: Mecca is Burning – Penn Live Arts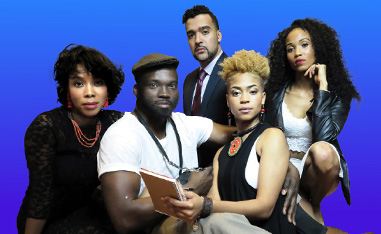 February 15-18

"Arguably the most successful Black theatre group in the world," (American Theatre) the Negro Ensemble Company performs Mecca is Burning, a world premiere play that examines our current social climate through the perspective of four Harlem families. Their personal and universal realities of fear, anger, hope and love provide a glimpse into the harsh truths of our divisive political atmosphere. Penn Live Arts is thrilled to co-produce and commission this meaningful exploration of social and racial themes, elevating the authentic, underrepresented stories of the Black experience.

American Authors: Best Night of My Life Tour – World Café Live
February 17

Since releasing their debut album "Oh, What a Life in 2014", New York-based pop-rock outfit American Authors have experienced milestones most bands only dream about. They've watched their music climb to the top of the charts, and seen singles go multi-platinum. They've played awards shows, hit the stages of legendary venues all over the world, and toured the world with bands such as Andy Grammar, OAR, OneRepublic, The Revivalists, and The Fray. Their anthemic hit single "Best Day of My Life" has been featured in over 600 movie trailers, TV shows, commercials, and as a theme song for the Stanley Cup Playoffs. Despite these accolades, however, lead singer Zac Barnett vows that the best day of their lives is still yet to come. "We just want to keep going," he says. "We can't wait to continue this adventure."

Up Late with The Sphinx – Penn Museum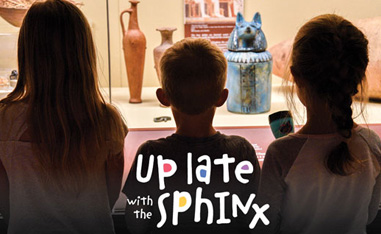 February 25

Calling all kids and families! Have you ever wanted to explore the museum galleries after dark? Join Penn Museum during Up Late with the Sphinx for an evening filled with games and gallery activities. Drop into a hands-on workshop and make something special to take home, then finish your evening with a flashlight tour through the museum. Each ticket includes a special Penn Museum patch. This program is best suited for children ages 6-12.