SHOP PENN Playlist for February
It's cold out there but Spring is just around the corner (fingers crossed). If you are looking for something to do while you wait out the chilly temperatures #ShopPenn is here to help with all the best things to do and see throughout University City. Find out everything happening around the district with the latest edition of the "Shop Penn Playlist," a snapshot of the top events being offered by institutions, organizations, and venues on and around campus all month.

Viernes Calientes: A Latin Dance Party w/ Jibaro Con Tumbao – World Café Live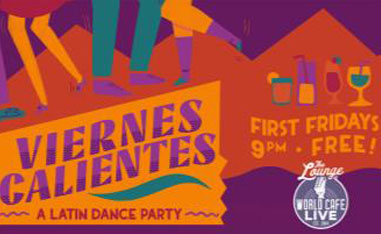 February 4

Put on your dancing shoes and head to The Lounge for a returning free monthly series, Viernes Calientes. Get ready to dine, drink, and dance the night away with live music from Jibaro Con Tumbao. Salsa​, Merengue, Reggae, Samba, Chacha, Bolero, Rumba, Funk… this Latin Dance Party knows no borders.

The Jazz Gallery All-Stars – Penn Live Arts
February 4

New York City's Jazz Gallery has nurtured generations of jazz stars over the past 25 years, many who boast Grammy® Awards, MacArthur Fellowships and top competition prizes. Now, seven of its leading creative voices come together to celebrate this ongoing legacy.

BoyWonder's Love Songs Karaoke -World Café Live
February 8

Love is in the air as Valentine's season is in full swing. So in honor of this celebration of Love and the release of BoyWonder's Brand New "Love Songs" compilation album the HYPE! Presents BoyWonder's Love Songs Karaoke, join BoyWonder & The Love Songs Karaoke Band along with other special guests for a night to remember. Hop on stage with the band solo or with a group of friends to sing your favorite love songs.

Fire Museum presents Falsa – The Rotunda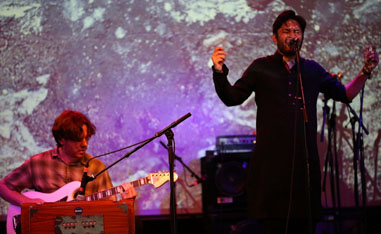 February 11

Falsa is a New York based Sufi music ensemble that began in Philadelphia in 2013 and has since established a strong following on the East Coast. The instrumentation of vocal, harmonium, electric bass VI, Spanish guitar, drum set, tabla, Carnatic violin, and trumpet brings traditional melodies into a modern context in a way that is at times meditative and, at others, explosive.

Marian & Orpheus: A Love Story – Penn Museum
February 13

As the first Black woman to perform with the New York Metropolitan Opera in 1955, groundbreaking contralto Marian Anderson became an iconic figure in the struggle for civil rights. Documenting her 70-year courtship with her husband, noted African-American architect Orpheus "King" Fisher, The Letters is a dramatic reading of their enchanting love letters.

Philly Sings Philly – World Café Live
February 15

Philly Sings Philly is making its return in 2022. After a several year hiatus, the community building music series finds its new home at World Cafe Live.At the heart of Philly Sings Philly is the desire to explore our peers' music, past and present, and the storied musical legacy of our city. As tradition goes, our hometown musicians will gather to pay homage to their idols, adding a personal touch to their favorite songs by other Philly artists.

Trinity Irish Dance Company – Penn Live Arts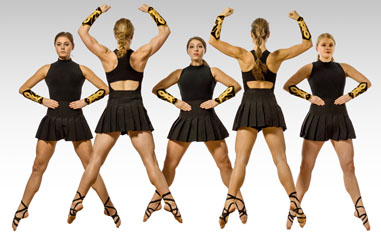 February 18-19

Trinity Irish Dance Company is the birthplace of progressive Irish dance. With hard-driving percussive power, lightning-fast agility and aerial grace, expect "award-winning exactness with an experimental edge" (The Chicago Tribune) as this troupe fuses Ireland's vibrant tradition and legacy with ever-evolving, American innovation.

PhillyBloco's Brazilian Carnaval – World Café Live
February 26

PhillyBloco is the Ultimate Brazilian Dance Party.  For the past 10 years this 20-piececollective has been rocking Philadelphia with their signature blend Samba, Funk, Reggae and New Orleans 2nd-line, all set to the Earth-shaking beats of Brazilian Carnaval.