SHOP PENN Playlist for December
With the holiday season here, University City has tons of great shows and events to enjoy. Check out all of the spirited Holiday Happenings throughout the district in December with the latest edition of the "Shop Penn Playlist," a snapshot of the top events being offered by institutions, organizations, and venues on and around campus all month.

The Metropolitan Opera: The Magic Flute – Cinemark University City Penn 6
December 3

This delightful performance of the Met's abridged, English-language version of Mozart's enchanting fairy tale returns to cinemas this holiday season. December is a month of blockbuster releases, including Avatar: The Way of Water on December 16.

West Craft Fest – The Rotunda
December 3-4

West Craft Fest returns to the Rotunda for TWO full days, Saturday December 3rd and Sunday the 4th, from 10 to 4, indoors and out. Find special and unique holiday gifts, like artisan jewelry, cozy hand knits, ceramics, art prints and originals, ornaments, children's gifts, bath and body care, candles, calendars, cards, and so much more -- all by creative local makers. With DIFFERENT vendors on Saturday and Sunday, there are over 130 in all!

Philly Pops Jazz Orchestra: Harlem Nutcracker – World Café Live
December 4

The Philly POPS Jazz Orchestra of Philadelphia returns to the stage with its annual holiday tradition—The Philly POPS Jazz Orchestra of Philadelphia Holiday Celebration. Released in 1960, Ellington and Strayhorn's Harlem Nutcracker infused the music of Tchaikovsky's Nutcracker Suite with vivacious jazzy energy, featuring song names like "Peanut Brittle Brigade" (based on the "March") and "Sugar Rum Cherry" (based on the "Dance of the Sugar-Plum Fairy"). The suite shows off Ellington and Strayhorn's versatility as composers and arrangers—with the pieces covering a wide range of musical sounds, emotions, and locales.

In Between: A Play Written and Performed by Ibrahim Miari – Penn Museum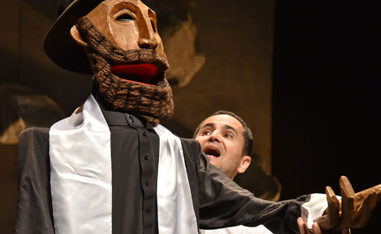 December 8

In Between is an award-winning, semi-autobiographical one-man show that portrays the complexities and contradictions inherent in Palestinian-Israeli identity. On the precipice between two cultures stands Ibrahim Miari, son of a Palestinian Muslim father and Jewish Israeli mother. In this riveting and thought-provoking one-man show, written and performed by Miari, he recalls his childhood in Israel and brings us into the complexities and contradictions that define his life "In Between" two worlds. With deftness, wit, and humor, Miari transcends today's political distractions and reminds us of the deeper inner struggles and bonds that link us all.

Penn Basketball vs. Temple  - The Palestra
December 10

There are few sports experiences better than Big 5 basketball at the Palestra. Get your tickets today and watch the Quakers led by junior Jordan Dingle take on intra-city rival Temple featuring guard Damian Dunn in one of the most historic basketball gyms in the country.

Skeletor Karaoke Holiday Spectacular – World Café Live
December 16

The one-and-only Philly cult favorite Karaoke Gung Show is back just in time for the holidays! Step up to the mic and sing your favorite songs for Skeletor's enjoyment or displeasure. But be warned – Skeletor may gong you before you're through.

Rodney Marsalis Philadelphia Big Brass: A Very Brassy Christmas – Penn Live Arts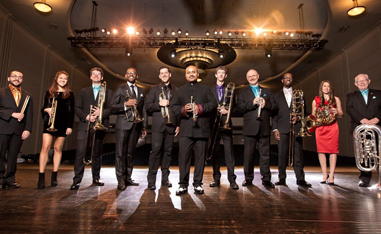 December 11

Mixing classical, big band jazz and New Orleans swing, this brass ensemble brings together top musicians from across the country for a jazzy holiday celebration. Led by trumpeter Rodney Marsalis, part of the famed first family of jazz, this glorious group will ring in the season with Christmas classics, including arrangements from Tchaikovsky's The Nutcracker and Handel's Messiah. Returning to our stage after multiple sold-out performances, don't miss this festive evening with a dream team of brass players.

Classic Nutcracker – Penn Live Arts
December 16-18

Classic Nutcracker is a treat for the whole family, ushering in the spirit of the season as it brings Clara's story to life. Celebrate family and friends in the warm drawing room of the Silberhaus family and watch the surroundings transform before your eyes. Magical toys and enchanted mice battle in Clara's home until an enchanted snow transports her to the Land of the Sweets ruled by the Sugar Plum Fairy. Children of all ages delight in the charm, beauty, and grandeur of this beloved holiday tradition featuring a cast of over 100 performers and award-winning dancers.

York Street Hustle 10th Annual Holiday Spectacular – World Café Live
December 17

Join York Street Hustle for their 10th Annual Holiday Spectacular at World Cafe Live! Stomp your feet, shake your hips, and catch the spirit of the season with a special mix of Southern Soul and Motown Holiday Classics, 1960's soul hits and B-sides by the likes of Otis Redding, Aretha Franklin, Stevie Wonder, Darlene Love, The Temptations, Donny Hathaway, The Jackson 5, and many more! The Holiday Spectacular is an ALL AGES show for kids from one to ninety-two!

The Holiday Jawn – World Café Live
December 21

"Philly's Hottest Jam Session" is home for the Holidays. Come play, sing or just enjoy great music with friends and family as we make create impromptu holiday inspired jams with the world's greatest singers and musicians at this super interactive concert experience. A Jam session is an on the spot collaboration of instrumentalists, singers and rappers. Philadelphia's music culture ironically birthed the Neo-Soul movement and propelled artists like Jill Scott, The Roots and many others to international fame through its historic jams.

Free Holiday Skate with Toys for Tots – Penn Ice Rink
December 18
Nothing says winter like lacing up some skates and getting out on the ice! The Penn Ice Rink offers public skating times every weekend but on December 19 they are partnering with Toys for Tots for a special Holiday Skate. Bring a toy to donate and you will get free admission to the rink. Enjoy gliding on the ice while also helping to make someone else's holiday all that much better.

TJ McGlinchey & Friends: Jim Henson Holiday Tribute – World Café Live
December 22

Local songsmith Reverend TJ McGlinchey has, for years, been attempting to relive some of that ol' Muppety magic through his semi-annual Jim Henson tribute concerts. This is an invitational showcase of the city's most Muppet-inspired performers of all types. This year, Rev TJ is putting a variety-show-spin on the goings-on by featuring not just music; but also comedy, visual art, puppetry, and juggling! McGlinchey and friends are aiming for that most magical of happenings: the choral audience… So… Come out and sing-along with your favorite Muppet songs and meet some of Philly's Most Muppety!

Bling Tiger Speakeasy Holiday Party – World Café Live
December 23

From the same folks who bring you the Mud Island Speakeasy and the creative and musical minds behind the illustrious Blind Tiger Speakeasy party comes a holiday iteration of their popular Roaring Twenties style show. Drew Nugent and the Midnight Society is once again at the helm of a Hot Jazz-filled evening of music, showgirls, dancing, a little burlesque, and surprises but with a wintery makeover filled with exciting guests, holiday tunes, and maybe even a little story time with Uncle Drewgent. Share some Christmassy cocktails with your friends and family as we have a most rambunctious Christmas Eve-eve with the flappers and dapper gents of the Blind Tiger. Come dressed for the occasion and bring your dancing shoes.

Harry Potter Quizzo – World Café Live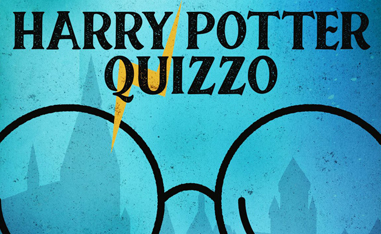 December 28

Calling all Potterheads! Want to show off your Harry Potter knowledge and perfect "swish and flick" form?! If so, come experience the magic in The Lounge as host Chris Fish returns for a 6th year of Harry Potter trivia, food, and drinks! As we celebrate year six of Harry Potter Quizzo at World Cafe Live, there will be a special focus on… you guessed it, the Half-Blood Prince! Questions will cover content from all of the books and films. The Lounge restaurant and bar opens at 6pm, and the quiz starts at 8pm.  Unfortunately, there are no time-turners available, so don't be late! Put on your best Hogwarts gear, rep your house pride, and fly on over. Prizes will be given for best costumes.

Sing-A-Long-A Sound of Music – World Café Live
December 28

Having started in the UK back in 1999 Sing-a-Long-a Sound of Music has now become a worldwide phenomenon, playing to packed houses across the globe! It even filled the Hollywood Bowl in Los Angeles! For those of you not yet converted, Sing-a-Long-a Sound of Music is a screening of the classic Julie Andrews film musical in glorious, full-screen technicolor, complete with subtitles so that the whole audience can sing along! The fun-filled evening starts with a vocal warm-up led by your host for the night, who will also take you through your complimentary 'magic moments fun pack' containing various props to be used at strategic points throughout the show.
Holiday Garden Railway – Morris Arboretum
All Month

Looking to venture outside the city to enjoy a little nature? Take a visit to the Morris Arboretum and enjoy the Holiday Garden Railway. Visitors of all ages will be wowed by a quarter mile of track featuring seven loops and tunnels with fifteen different rail lines and two cable cars, nine bridges (including a trestle bridge you can walk under), and bustling model trains, all set in the lovely winter garden of the Morris Arboretum. The buildings are all meticulously decorated for the holidays with lights that twinkle along the tracks and around the surrounding landscape.