Body
'Tis the Season to eat, shop and be merry! This year, not only is the Shop Penn community bringing you the
Fourth Annual
SHOP PENN Days of Deals (Dec 4-15) featuring 12 days of sales and giveaways from our collection of eclectic stores and restaurants around campus, we are excited to announce the first-ever

SHOP PENN Holiday Window Decorating Contest

with shops throughout the district decorating their windows and adding to the festive cheer. Follow SHOP PENN on Instagram, Facebook, and Twitter (@shopsatpenn) for more details.

Check out

SHOP PENN PRESENTS

to find the perfect gift to purchase locally for your holiday list.
Celebrate the season with a

SHOP PENN PLAYLIST

of Holiday Happenings around the district.
SHOP PENN Playlist for December
With the holiday season here, University City has tons of great shows and events to enjoy. Check out all of the spirited Holiday Happenings throughout the district in December with the latest edition of the "Shop Penn Playlist," a snapshot of the top events being offered by institutions, organizations, and venues on and around campus all month.

Holiday Garden Railway – Morris Arboretum
All Month

Looking to venture out and enjoy a little nature? Take a visit to the Morris Arboretum and enjoy the Holiday Garden Railway. Visitors of all ages will be wowed by a quarter mile of track featuring seven loops and tunnels with fifteen different rail lines and two cable cars, nine bridges (including a trestle bridge you can walk under), and bustling model trains, all set in the lovely winter garden of the Morris Arboretum. The buildings are all meticulously decorated for the holidays with lights that twinkle along the tracks and around the surrounding landscape.

Penn Basketball vs. Villanova – The Palestra
December 1

There are few sports experiences better than Big 5 basketball at the Palestra. Get your tickets today and watch the Quakers led by sophomore Jordan Dingle take on intra-city rival Villanova, the No. 7-ranked team in the country, featuring guard Colin Gillespie and forward Jermaine Samuels in one of the most historic basketball gyms in the country.  

Over the Rhine Christmas Show – World Café Live
December 1

Rolling Stone recently described Over the Rhine as a band "with no sign of fatigue, whose moment has finally arrived." That's quite a sentiment for a musical couple marking 30 years of writing, recording and life on the road. Karin Bergquist and Linford Detweiler and their Band of Sweethearts - Jay Bellerose, Jennifer Condos, Greg Leisz, Patrick Warren and Bradley Meinerding - have never sounded more vibrant.

The Crossing @ Christmas: Carols After A Plague – Penn Live Arts
December 17

Carols after a Plague: a collection from many composers new to The Crossing, all addressing the topic of Plague through their idea of Carol. A concert embracing unprecedented breadth of style and perspective; a history, as we emerge. Known for an "embrace of the new, a social conscience and fearless technique," (The New York Times) The Crossing seeks to find the right words to fit this moment of our lives.

Philly Pops Jazz Orchestra: THE HARLEM NUTCRACKER – Penn Live Arts
December 18

The Philly POPS Jazz Orchestra of Philadelphia returns to the stage with its annual holiday tradition—The Philly POPS Jazz Orchestra of Philadelphia Holiday Celebration. Released in 1960, Ellington and Strayhorn's Harlem Nutcracker infused the music of Tchaikovsky's Nutcracker Suite with vivacious jazzy energy, featuring song names like "Peanut Brittle Brigade" (based on the "March") and "Sugar Rum Cherry" (based on the "Dance of the Sugar-Plum Fairy"). The suite shows off Ellington and Strayhorn's versatility as composers and arrangers—with the pieces covering a wide range of musical sounds, emotions, and locales.

York Street Hustle 9th Annual Holiday Spectacular – World Café Live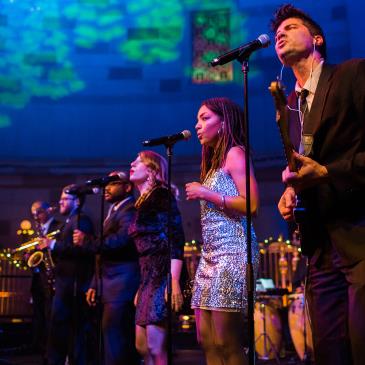 December 18

Join York Street Hustle for their 9th Annual Holiday Spectacular at World Cafe Live! Stomp your feet, shake your hips, and catch the spirit of the season with a special mix of Southern Soul and Motown Holiday Classics, 1960's soul hits and B-sides by the likes of Otis Redding, Aretha Franklin, Stevie Wonder, Darlene Love, The Temptations, Donny Hathaway, The Jackson 5, and many more! The Holiday Spectacular is an ALL AGES show for kids from one to ninety-two!

God Complex: Different Philadelphia (LAST CHANCE) – Arthur Ross Gallery
Closes December 19

December is the last chance to see God Complex: Difference Philadelphia at the Arthur Ross Gallery. Roberto Lugo is a Philadelphia-based artist, ceramicist, social activist, poet, and educator. Lugo utilizes classical pottery forms in conjunction with portraiture and surface design reminiscent of his North Philadelphia upbringing and Hip-Hop culture to highlight themes of poverty, inequality, and racial injustice. Roberto Lugo's works are multicultural mash-ups; traditional European and Asian ceramic techniques reimagined with a 21st-century street sensibility.

Free Holiday Skate with Toys for Tots – Penn Ice Rink
Nothing says winter like lacing up some skates and getting out on the ice! The Penn Ice Rink offers public skating times every weekend but on December 19 they are partnering with Toys for Tots for a special Holiday Skate. Bring a toy to donate and you will get free admission to the rink. Enjoy gliding on the ice while also helping to make someone else's holiday all that much better.

Harry Potter Quizzo – World Café Live
December 19

Calling all Potterheads! Want to show off your Harry Potter knowledge and perfect "swish and flick" form?! If so, experience the magic in The Lounge as host Chris Fish returns for a 5th year of Harry Potter trivia, food, and drinks! For year five of Harry Potter Quizzo at World Cafe Live, there will be a special focus on... you guessed it, The Order of the Phoenix! Prizes will be given for best costumes (but don't have to be Goblet of Fire-related). Questions will cover content from all of the books and films. The Lounge restaurant and bar opens at 6pm, and the quizzo starts at 8pm. Unfortunately, there are no time-turners available, so don't be late! Put on your best Hogwarts gear, rep your house pride, and fly on over.

Rev. TJ McGlinchey & Friends: Jim Henson Holiday Tribute – World Café Live
December 23

Rev. TJ McGlinchey & Friends are paying a special Holiday Concert Tribute to Jim Henson & Company. This very special event features over a dozen of Philadelphia's most-Muppety singers, songwriters, musicians, and puppeteers to celebrate togetherness, traditions, and families of all types. Philly finest will serenade you with their favorite tunes from The Muppet universe (The Muppetverse?) including but not limited to; the Muppet Show, Sesame Street, Muppet Movies, Muppet TV Specials, etc. Join us for a warm night of holiday cheer with your favorite songs from The Muppets played by Philly's favorite musicians!

Sing-a-Long-a Sound of Music – World Café Live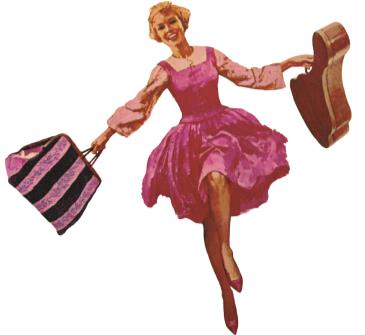 December 29

Having started in the UK back in 1999 Sing-a-Long-a Sound of Music has now become a worldwide phenomenon, playing to packed houses across the globe! It even filled the Hollywood Bowl in Los Angeles! For those of you not yet converted, Sing-a-Long-a Sound of Music is a screening of the classic Julie Andrews film musical in glorious, full-screen technicolor, complete with subtitles so that the whole audience can sing along! The fun-filled evening starts with a vocal warm-up led by your host for the night, who will also take you through your complimentary 'magic moments fun pack' containing various props to be used at strategic points throughout the show.