Shop Penn Playlist for August
University City is active with a wealth of exhibits and live shows. There is something for everyone on the west side of the Schuylkill this August. The "Shop Penn Playlist" is a snapshot of the top events being offered by institutions, organizations, and venues throughout the district this month.

From Studio to Doorstep: Associated American Artists – Arthur Ross Gallery (LAST CHANCE)
Closes August 21

From Studio to Doorstep: Associated American Artist Prints (1934-2000) is the 11th in a series of exhibitions at the Arthur Ross Gallery drawn from the University of Pennsylvania's Art Collection. The exhibition features works of art on paper produced by Associated American Artists (AAA), a company founded in New York in 1934 with the intention of revolutionizing the art market.  Instead of focusing on the elite class of collectors traditionally associated with galleries and museums, AAA's core audience was the burgeoning middle class whom they reached through advertising in popular magazines and newspapers, selling limited- edition prints by well-known contemporary artists via mail-order for $5 each.

The Rock Orchestra's BeatleFest 2022 – World Café Live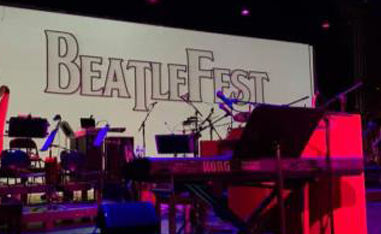 August 9-13

BeatleFest is a concert event where The Rock Orchestra will perform ALL 215 Beatles songs live on stage over five nights. A core band will be joined by a string octet and a nine-piece horn section as well as a host of world instruments and some very special guests. Now in its fifth year, BeatleFest brings together Beatles fans from all over to celebrate the songwriting and recording genius of rock music's most celebrated band. Each night will feature full album performances plus singles released around those records. Festival Passes are available for discounted entry to all five shows!

Blind Tiger Speakeasy Party – World Café Live
August 12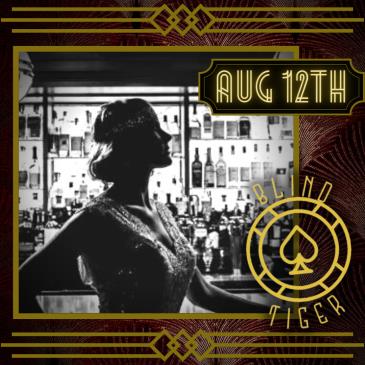 From the people who brought you the Mud Island Lawn Party and the Bootlegger's Ball comes the return of Philly's most illustrious speakeasy party in a new secret location. Tell Volstead to stuff it as we roll into the NEW Roaring 20(20)s with the East Coast's authority on Hot Jazz: Drew Nugent and the Midnight Society! The Blind Tiger is an ambient experience that comes in the form of a 1920s speakeasy party that errs on the side of reenactment. So, don your best vintage duds, cozy up to the bar, and prepare yourself for a night of shenanigans, musical fun, and red hot burlesque from the best local talent in the business.

Puerta Abierta Music Series: Cimafunk with Raul y su ClaveAché – World Café Live
August 19

Puerta Abierta is a new series from World Cafe Live centering and celebrating the diasporic sounds of Latinx culture. This summer, we'll welcome artists across a variety of genres and regions to our stages for a mix of live music and educational events. Cimafunk is an Afro-Cuban Rockstar. His name refers to his heritage as a 'cimarrón,' Cubans of African descent who resisted and escaped slavery, as well as to the essence of his music that aims to subvert conventional sounds with rhythmic innovation. By bringing out the best in Cuban rhythms and traditions and infusing sounds and styles from Africa and the U.S., Cimafunk has created something unique and special, not only in terms of music but also with the values he stands for. He is redefining contemporary Cuban music as well as Afro-Latin identity and the fusion of black cultures.

U-2 Spy Planes & Aerial Archaeology – Penn Museum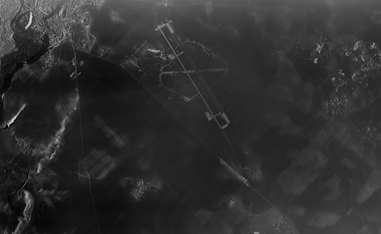 Opens August 20

Archaeologists use all kinds of tools to find out about the past–even top-secret images taken by spy planes. Declassified photographs captured by U2 aircraft in the 1950s and 60s are yielding new insights today, helping to recover lost histories. Through large-scale printed images and a small selection of objects from the Penn collection, this exhibition offers a closer look at the United States military's top-secret aerial reconnaissance during the 1950s and 1960s, the key geographic features and lost landscapes they captured accidentally, and the role of "aerial archaeology."

Club de Vin: Nobody Knows the Bubbles I've Seen – Louie Louie
August 23

Explore sparkling wines from around the world as part of Louie Louie's Club de Vin series! Try some classically made sparklers from Spain, Italy, France, Germany, and even America. Together we will learn about the different styles of bubbles, how they are made, and pick up some fun facts along the way.