SHOP PENN Playlist for April
The world-class museums, galleries, and performance spaces around University City are open to visitors once again with exhibitions to experience in-person and events for everyone to enjoy. The "Shop Penn Playlist" is a snapshot of the top events being offered by institutions, organizations, and venues throughout the district this month,as you put more playtime on your springtime to-do list. 

Pew Fellows x Annenberg Center Fim Series (Virtual Event)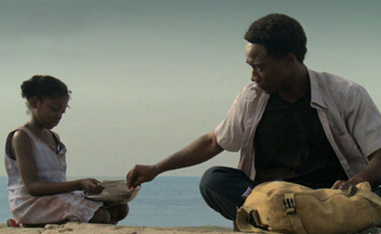 Annenberg Center
April 7, April 14, April 21, April 28

The Annenberg Center spring film series is curated by recently appointed Curator-at-Large for Film Maori Karmael Holmes. In April, Pew x Annenberg Center will feature films created by Pew fellows past and present. At $10 each, films are shown through an online platform and have limited windows for viewing access. Visit AnnenbergCenter.org for more information.

Four films will be screened as part of Pew x Annenberg Center: Test Pattern, Wednesday, April 7, 7 PM; Destiny of Lesser Animals, Wednesday, April 14, 7 PM; Strawberry Fields, Wednesday, April 21, 7 PM; and Colewell, Wednesday, April 28, 7 PM.  With a long history of presenting film starting in the 1970s, in the 20/21 season, the Annenberg Center returns this important art form to its regular line-up to broaden its inclusive arts programming while also supporting independent film at Penn and in Philadelphia.

World Café Live House Concert Series (Virtual Event)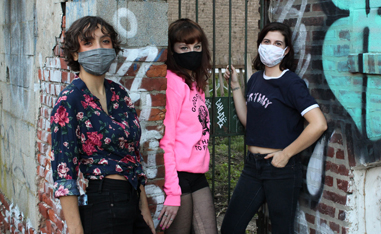 World Café Live
April 7, April 9, April 10

We know that the days where we can catch a live concert at World Café Live will soon return. Until then, the independent music venue brings us the World Café Live House Concert Series, concerts by Philly area musicians live-streamed directly from the artists' homes to yours. While the concerts will be streamed free on YouTube, World Cafe invites viewers to donate in support of live independent music, and all donations will be split between the artists and World Café Live.

Artists who will be performing in April include Kelsey Cork & the Swigs on April 7, Sophie Coran on April 9, and Hinton, Bower, Jones on April 10.
Kukuza Fest: Black Women in Family Music (Virtual Event)
The Rotunda
April 10

Kukuza Fest is the first ever Black Family Music festival series in the country. The word "Kukuza" means "amplify" in Swahili, and Kukuza Fest is our effort to provide children and families access to performers and music that welcome, reflect and celebrate them. Racial inequity cuts across all segments of our society, including kids' music. #KukuzaFest is a virtual music fest that will amplify Black women in Family Music. Artists include Divinity Roxx, Kymberly Stewart, Inez Barlatier, Snooknuk, The Magic Jones, Maria Mitchell, Katie Aboudou, Brown Girls Do Ballet, and Ms. Niki.
Between the Lines Book Club (Virtual Event)
Penn Museum
April 12, April 26

The Penn Museum invites you to unlock the human experience through literature by reading "between the lines." Join the museum for its twist on the classic book club, featuring carefully curated books with cultural connections, moderated by Penn Museum curators and special guests.

April's book is "A House with a Date Palm Will Never Starve" by Michael Rakowitz. Date syrup has been central to Iraqi cooking and home life for centuries. In this unique book, a fusion of contemporary art and food, Iraqi-American artist Michael Rakowitz and 41 celebrated chefs present delicious dishes using this staple of Middle Eastern cuisine.

An Inner World Opening Celebration (Virtual Event)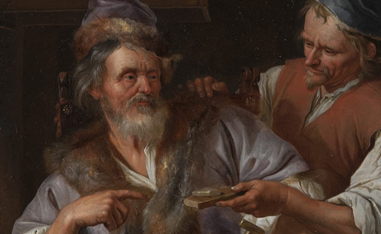 Arthur Ross Gallery
April 16

Join the co-curators of the Arthur Ross Gallery's latest exhibition, "An Inner World", Heather Moqtaderi and Lara Yeager-Crasselt, as they celebrate the opening.

An Inner World: Seventeenth-Century Dutch Genre Painting features exceptional paintings by Dutch artists working in or near the city of Leiden, including nine paintings from The Leiden Collection (New York) and one painting from the Clark Art Institute (Williamstown, MA). Rare seventeenth-century books drawn from the collection of Penn's Kislak Center for Special Collections, Rare Books and Manuscripts expand the intellectual and cultural contexts of the show. Paintings by Gerrit Dou, Gabriel Metsu, Domenicus van Tol, Willem van Mieris, and Jacob Toorenvliet demonstrate how these artists pursued a sustained interest in an inner world — depicting figures in interior spaces, and in moments of contemplation or quiet exchange, achieved through the meticulous technique of fine painting.

ICA Annual Benefit 2021 (Virtual Event)
Institute of Contemporary Art
April 29

Join the ICA Philadelphia for an extraordinary virtual celebration honoring Dr. Kaja Silverman, distinguished art historian and Keith L. and Katherine Sachs Professor Emerita of Contemporary Art at The University of Pennsylvania, and world-renowned artist Charline von Heyl.

Tune in for remarks from Zoë Ryan, ICA's Daniel W. Dietrich, II Director, and hear tributes from a myriad of artists, scholars, curators, students, and supporters inspired by our honorees and who champion ICA's mission and vision. Hear Dr. Kaja Silverman and Charline von Heyl, reunited in conversation with artist Carrie Schneider, a decade after von Heyl's first U.S. museum survey at ICA and enjoy a special performance by musical duo, Enohem.