SHOP PENN Get to Know: World Cafe Live's Chef Rob Cottman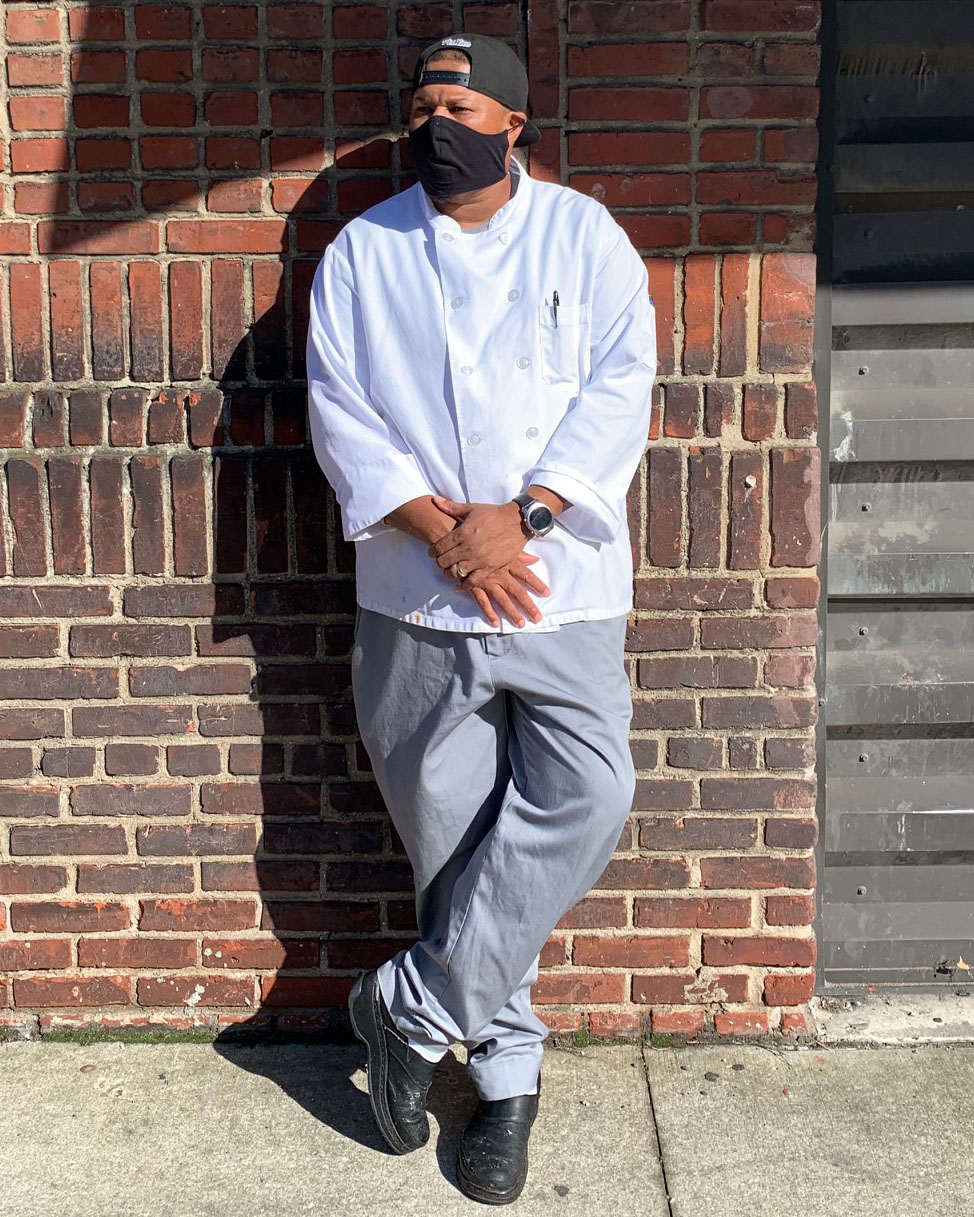 SHOP PENN is more than a destination for an eclectic mix of shops and restaurants set in a uniquely beautiful university setting, but also includes a dynamic group of owners and operators who pour their heart and soul into these businesses. In this new series, we will be introducing you to an active member of the SHOP PENN family through our Q&A spotlight.

World Café Live may be best known as one of the top places in Philadelphia to catch live music, but it serves up an eclectic menu to accompany that super cool vibe as well. Fans of the music and food return over and over for a one-of-a-kind feast for both the ears and the taste buds. Chef Rob Cottman has been the man in the kitchen at WCL, and we talked with him about his life-long love of cooking, his innovative curbside popup menus, often accompanied by thematic song lists, and his appreciation for Philly's "Swag."

Q) How did you get started and what was the path like to where you are now?
I watched my dad in the kitchen at a young age and that combined with lessons from my mom, gave me the awareness and skillset to be self-reliant when it came to cooking.  My road to professional kitchens was driven by an opportunity that presented itself to operate my own restaurant. Getting a crash course in the industry provided the incentive to further pursue the culinary arts in other establishments.

Q) How did you come up with World Cafe Live's current Curbside initiative and what is it like coming up with the weekly menus?
At WCL, we are very proud of the food we serve, but I also recognize that the thing we are most known for is live music. The desire to source any revenue stream is very strong, but I wanted to take a very measured approach as to how and when we would pivot our operations. I decided on a curbside approach to reduce waste by controlling the number of orders and a popup style menu so we could really be creative and responsive to our guests. Although in the grand scheme of our comprehensive overhead that relies on a full slate of events it can only really put a dent into our financial needs, but it has been so positive to connect with our fans again in this way.  It isn't a sustainable model for the long term, but for right now it's giving us the opportunity to focus on the culinary side of our business.

Q) What motivates you to do what you do?
I am personally driven by a desire to provide for my family, and professionally I am motivated by the constant challenge of elevating the WCL experience. I am given a lot of space to be innovative and it drives me to meet or even exceed those expectations. World Cafe Live has established itself over sixteen years as a Philadelphia staple, and I'd like to be a part of strengthening our foundation for another sixteen years and beyond.

Q) What do you find to be the most rewarding part of your job? The most challenging?
By far the most rewarding part is the feedback that someone who came to the venue really enjoyed themselves and looks forward to coming back. I especially love when we catch people off guard at something like our annual Beer Festival or a private catered event when they did not except at all to love the food so much. It's also incredibly satisfying to sit down at the start of the week and acknowledge all the moving parts ahead and know that we are all going to come together as a team and make it happen in a way that no other team can. That grind of that schedule definitely presents its challenges as well, but my main challenge right now is being without my entire team and trying to strategize and prepare for the current state of things due to the pandemic as well as what our road to re-opening will look like.

Q) Do you have any key mentors or people who have deeply influenced you?
Having entered this career later in life, I learned very quickly the value of listening to all the stories of other chefs' individual journeys.  I believe that experience is the best teacher, but you can learn from other people's mistakes if you pay attention to them.  With that being said, everyone I meet is a mentor in some shape or form.

Q) How would people in your life describe you?
I would like to think that people would describe me as hardworking and level headed, because that is what I aim to achieve throughout my work day and beyond.

Q) What is your proudest accomplishment?
The best is yet come.

Q) What is your favorite thing about Philadelphia?
Philly has swag. I've been to a lot of cities and Philly is just always unapologetically Philly. And I respect it because that's how you have to be sometimes.

Lightning Round
Favorite Day of the Week: Depends on the week
Childhood Nickname: Base
Last Song You Downloaded: Saturn by Stevie Wonder
Go To Guilty Pleasure Food: Cheesesteak from Max's
SHOP PENN Business You Frequent (Besides Your Own): The Natural Shoe Store
Favorite Thing to Do In Free Time: Research the different expressions of cognac and other spirits for future dinner pairings.
Best Gift You Have Received: Large cast iron pan gifted to me from my niece Bree
Early Riser or Night Owl: Both
Favorite Holiday: 4th of July (because it's my birthday)
Cooking or Baking: Cooking