SHOP PENN Get to Know: HipCityVeg's Nicole Marquis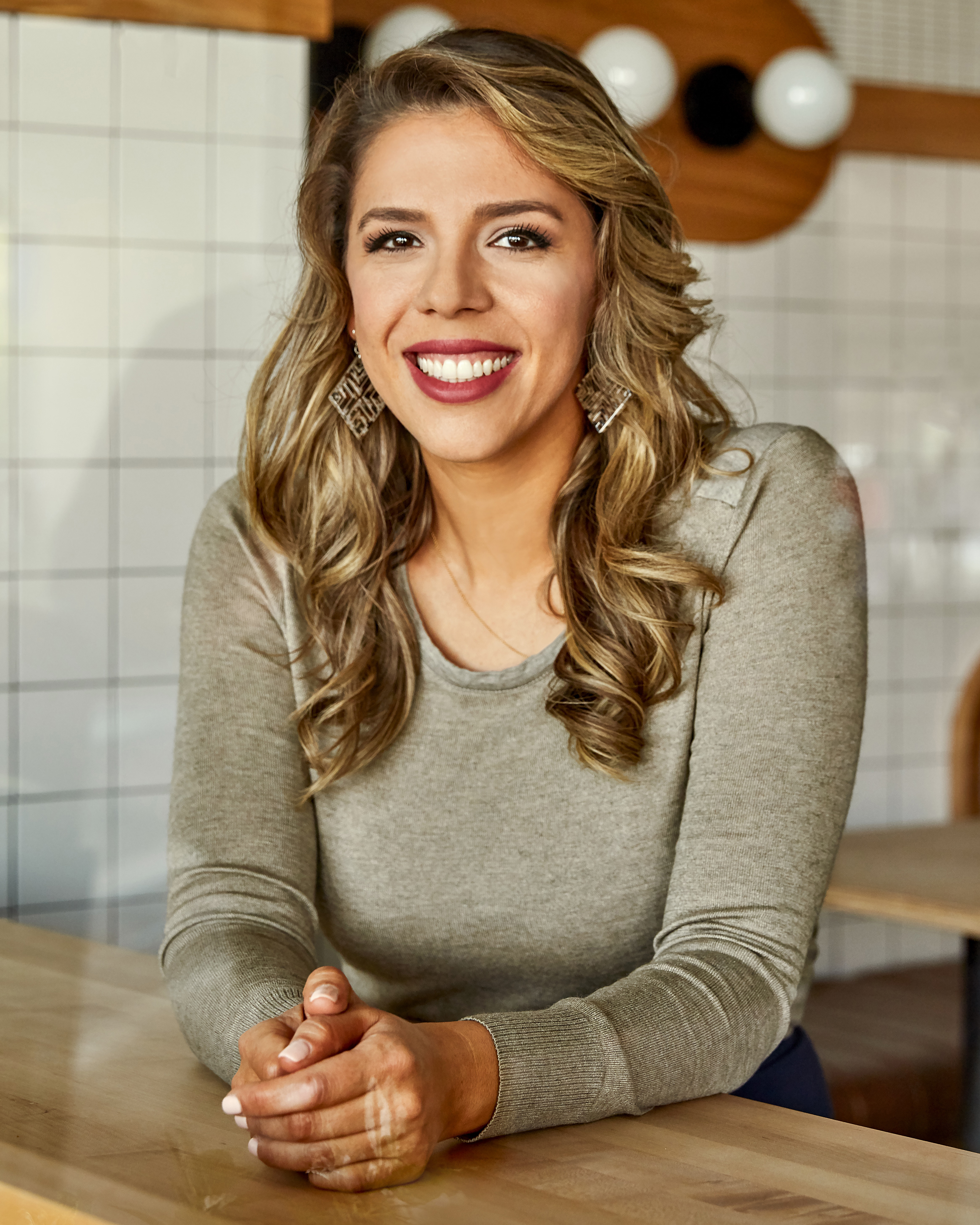 SHOP PENN is more than a destination for an eclectic mix of shops and restaurants set in a uniquely beautiful university setting, it also includes a dynamic group of owners and operators who pour their heart and soul into these businesses. In this new series, we will be introducing you to an active member of the SHOP PENN family through our Q&A spotlight.

HipCityVeg was started here in Philadelphia in 2012 by founder and CEO Nicole Marquis and has grown to become one of the top go-to spots for vegan food on the go. Over the past eight years, Nicole has grown that first shop into a business with eight different locations throughout Philadelphia and Washington, DC. We talked with her about starting HipCityVeg and the joy she gets from introducing people to delicious plant-based food.

Q) What led you to start HipCityVeg and how has it grown?

NM) In April of 2012, with just six employees, I opened the doors of my first HipCityVeg location in Rittenhouse Philadelphia at 10am and we sold out of food by 1pm. Hundreds of people were in line for vegan food. Who would've thought in Philly, the cheesesteak capital of the world, people would want to eat plant-based? It was a risky move, but I knew given the choice, even cheesesteak eaters would choose plant-based if it tasted as good - or better! We continue to see the same demand for delicious, vegan options as we expand to what is now eight, and soon to be nine locations.
HipCityVeg is a 100% plant-based, fast-casual restaurant; my goal in creating the concept was to bring plant-based food to millions of people. I felt that if it were presented in a format that people were already familiar with, they would love it - and I think they do. Based on the style of traditional fast food, HipCityVeg takes familiar concepts, such as burgers, fries, nuggets, and shakes, and turns them into equally delicious, plant-based options, making it easier to have one less animal-based meal a day.

Q) What motivates you to do what you do?

NM) When guests walk in and realize they can have a veggie burger made from plants rather than beef and take one small step to lower their cholesterol intake and their impact on the planet, and then pair that with our organic green smoothie, it starts a domino effect in their life. So, making this convenient and accessible was paramount in effecting change. I want to make it easy to eat plant-based food.  Because when we have enough appealing and easy options, it makes the commitment to go meatless--even one day a week--much easier.
I see the joy on their faces! People who haven't been able to eat nuggets, cheesesteaks, and crispy chik'n sandwiches in years.  Then there are all the people who are so excited about how good plant-based food can be; it's a revelation to them that they can still enjoy their favorite foods while eating a kinder, gentler diet.
The environmental benefits of a plant-based diet also helped motivate my creation of HipCityVeg. The energy resources and pollution derived from animal agriculture do more harm to the earth than all the automobiles belching carbon dioxide into the atmosphere all over the world.

Q) What do you find to be the most rewarding part about your job? The most challenging?

NM) What's most rewarding is when guests come in and tell me they are now eating entirely vegan diets because of HipCityVeg--and that happens all the time. I'm not trying to make everyone go vegan, but I really want to make it so easy and delicious for people to choose this lifestyle when they want to, and I love being part of their journey.  
What's most challenging are some of the logistical and operational issues that come with running nine busy restaurants. Today I got a message that the ice cream truck broke down and all the ice cream for our milkshakes melted, so no one can get shakes on one of the sunniest days of the year.  Things like that are challenging, but they're temporary, and I have a great team to help me sort them out and move forward.

Q) Do you have any key mentors or people who have deeply influenced you?

NM) Dr. T. Collin Campbell, who wrote the China Study, was my inspiration behind adopting a plant-based lifestyle and starting HipCityVeg, and how I found my true purpose in life. One of the most memorable events in my life was when I was able to share a stage with him at Penn, at the Food is Medicine event in 2018.  I have also found a lot of business and life inspiration from the books I read by Jack Canfield, Napoleon Hill, Esther Hicks, especially "The Success Principles" by Jack Canfield and "Think and Grow Rich" by Napoleon Hill.

Q) How would people in your life describe you?

NM) People know me as an eternal optimist and someone who doesn't easily give up. I simply believe that we will succeed: the alternative is not an option. That means we just have to find the best way around obstacles when they arise.

Q) What is your proudest accomplishment?

NM) Where we are right now, getting through the most challenging time imaginable for restaurants and other businesses, staying open, keeping my core team together, and continuing to serve the community with takeout and pickup, while fighting hard to make sure we will still be here for our employees to come back to when we can fully reopen.

Q) What is your favorite thing about Philadelphia?

NM) I love the diversity in people and in independent, creative shops and restaurants. And the growing vegan scene here really lights me up.

LIGHTNING ROUND
Texting or Talking: Talking
Last Song You Downloaded: Billie Eilish, When the Party's Over (by the way, check out our new initiative with her family, Support + Feed Philly)
Favorite Thing to Do In Free Time: Go to the park with Lukas, my 2-year-old son
Go To Guilty Pleasure Food: Dan Dan Noodles from Dan Dan on 16th
Best Gift You Have Received: Of course, my baby, Lukas. And also the Stella McCartney Vegan leather designer bag a friend got me for Christmas
SHOP PENN Business You Frequent (Besides Your Own): Metropolitan Bakery on Walnut
Something You Can't Live Without: Nighttime snuggles with Lukas, Frank & Whit vegan lip balm,  Emergen-C vitamin C drink & Starbucks iced coffee with a splash of soy milk
Early Riser or Night Owl: Night Owl
Music or Podcast: Music
Cooking or Baking: Cooking