Saxbys Penn
Saxbys is more than just coffee (though it is pretty darn good).
When guests walk into Saxbys, it's an uplifting environment filled with friendly faces, delicious drinks, and exceptional food to fuel the day's possibilities. Saxbys brews real change in the communities it serves, while nurturing the entrepreneurial spirit in team members to be changemakers.
Headquartered in Philadelphia (with several Philly locations), Saxbys has expanded up and down the East Coast. The Penn location is a large, light-filled space with many nooks and crannies—the perfect place to catch up with friends, enjoy your made-to-order coffee, or get some serious studying done.
Headquartered in Philadelphia
Cash, all major credit cards, and the Saxbys App
Free wi-fi, Community Printer available
An at-your-leisure guide to making the most of a weekend afternoon on Penn's campus (whether you need a study break, a reprieve from the work week, or a fun neighborhood outing).
Read More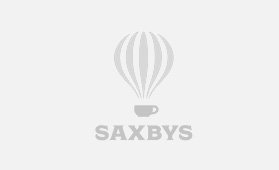 Address
4000 Locust Street
Philadelphia, PA 19104

215-222-8400
Store hours
Monday -Friday, 7am-7pm
Saturday-Sunday, 8am-6pm