QDOBA
At QDOBA, our food philosophy lies in crafting thoughtful flavor combinations that will satisfy your biggest cravings and leave you counting down the days until you're back for more.
Creating big, bold flavors starts with fresh ingredients that we prepare in-house each and every day before opening our doors to you.
We fire grill our steak and chicken for our guests daily, slow-roast our pulled pork for a fresh, savory flavor, hand-dice our Pico De Gallo and not to mention hand-mashed our fresh guacamole. Create your own masterpiece with customizable entrées that have no limitations. Add a colorful variety of salsas to satisfy any craving—from our Habanero Salsa that's spicy, but not so spicy that it loses its wonderful fruity flavor, to our distinctly bold Salsa Roja and Salsa Verde…and top off any entrée with our craveable, creamy 3-Cheese Queso and some hand-mashed Guac at no extra cost.
Choose among a Burrito, Taco Salad, Quesadilla, Knockout Tacos, Nachos, Burrito Bowl, or a Loaded Tortilla Soup and let your imagination run wild!
Cash, Visa, Mastercard, Discover, AmEx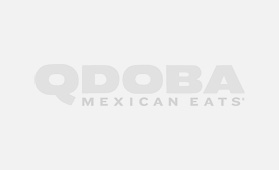 Address
230 South 40th Street
Philadelphia, PA 19104

215-222-2887
Store hours
Summer, 11am-10pm daily
Spring & Fall Semesters, 11am-11pm daily