POD
A celebration of Japanese cuisine featuring ramen, robata, and a robust selection of maki, sushi and sashimi.
Escape across the globe to Japan with a transformative meal at Pod. An homage to traditional Japanese cooking techniques, the food is fresh and delicious with a touch of flair for fun. Enjoy classic, mouthwatering dishes like Wagyu Beef Hot Stone, Sunomono Seaweed Salad, Curry Udon or Yuzu Prawn Robata that satisfy the soul. Looking for something a little more modern? Treat yourself to signature items like Japanese Fried Chicken and Lobster Bao Buns. Craving Sushi? Sushi also takes its place at the table with rolls and maki created by Kevin Yanaga, our former lead Sushi Chef. Sake and specialty drinks take the experience up a notch for a perfectly well-rounded evening out. Stimulating all the senses, Pod brings a taste of the past and looks to the future - we've missed you.
Guests can look forward to traditional Japanese cooking techniques with a touch of flair for fun.
All major credit cards, cash
Dream of being a culinary globe trotter, trying foods from all over the world, but you have meetings this afternoon?
Read More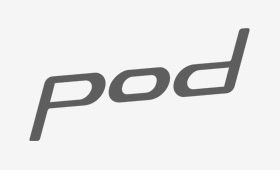 Address
3636 Sansom Street
Philadelphia, PA 19104

215-387-1803
Store hours
LUNCH
Monday-Friday 12pm-2:30pm

DINNER
Monday-Thursday 5pm-10pm
Friday-Saturday 5pm-11pm
Sunday 4pm-9pm