Panera Bread
Food As It Should Be
100% of our food is 100% clean. That means no artificial preservatives, sweeteners, flavors and no colors from artificial sources. 
Bakery-Café with plenty of meeting space (& free WiFi) right across from Penn's campus.
All major credit cards, cash
Catering and delivery available. On-site fundraising opportunities.
It's the perfect time of year to relish a delicious meal al fresco with comfortable temperatures and beautiful scenery all around.
Read More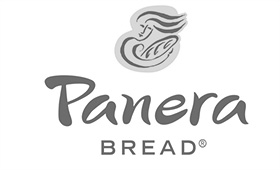 Address
200 S. 40th Street
Philadelphia, PA 19104

(215) 222-1821
Store hours
Monday-Saturday, 6:30am-10pm
Sunday, 7:30am-9pm