Houston Market
This newly renovated venue combines the successful features of modern food halls in a convenient campus location.
Choose between eight different food options will be offered each featuring food prepared from scratch using responsibly-sourced, local ingredients:
The Market Café – featuring La Colombe coffee products, fresh baked goods, gelato, and quick bites. The café will be open early and late

Ginger @Spruce! – interactive cooking on a Mongolian grill featuring bowls of fresh, local vegetables, a variety of proteins, rice and noodles, topped off with sauces

Ivy Leaf  –  freshly made salads and Mezze bowls with a focus on Mediterranean cuisine

34th Street Carvery – house- roasted meats, fresh breads and a selection of vegetables, and house-made spreads

HM Street Cart – A Grab'n'Go selection of Globally-inspired street cart fare offering both hot and cold options for those on the go.

Houston Grill – Packed with traditional menu options as well as specially curated chef's favorites, the HM Grill focuses a variety of meats along with sauces, and toppings

Bento -– Traditional sushi and sashimi along with perennial favorites like edamame, steamed gyoza, seaweed salad, Ramen bowls, Rice Bowls, and hand rolls

Pi – Wood-fired pizzas, flatbreads, strombolis featuring fresh, Jersey tomato sauce and house-made dough; as well as a seasonally changing, tossed-to-order Pasta Bar featuring proteins, toppings and Severino pasta
On-campus cafe for a quick meal or snack
Cash, credit, checks, PennCash, Dining Dollar$
Capogiro gelato and bakery goods from New York's famous Balthazar Bakery
Short on time between classes, meetings, appointments, and errands? Meal prep more of an aspirational goal this week? Skip your sad desk lunch and swing into one of these 8 Philly staples on University of Pennsylvania campus.
Read More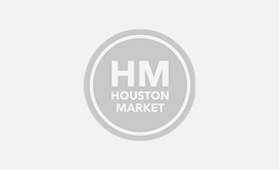 Address
3417 Spruce Street
Houston Hall, Lower Level
Philadelphia, PA 19104

215-746-6071
Store hours
Monday - Friday: 11am to 3pm
Saturday & Sunday: Closed