El Taco
A locally owned and operated Mexican restaurant serving the University City community since 2018
Since opening its first location in the Powelton Village neighborhood three years ago, El Taco has served Mexican-inspired dishes including crispy tacos, quesadillas, and burrito bowls. They are well known for their homemade guacamole and salsas, with varieties ranging from creamy chipotle to smoky guajillo or the spicy El Scorpion.  They have been recognized by both Door Dash and Uber Eats as a 'Most Loved' and 'Top Eats' Restaurant respectively. 
Committed to bringing meaningful, team-based employment to the West Philadelphia community
Cash, All Major Credit Cards
Dream of being a culinary globe trotter, trying foods from all over the world, but you have meetings this afternoon?
Read More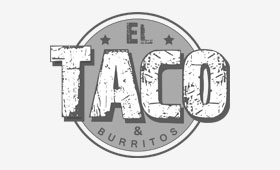 Address
3716 Spruce Street
Philadelphia, PA 19104

267-820-TACO (8226)
Store hours
Monday-Saturday 11:30am-9:30pm