Delco Steaks
Winner of Best of Philly Cheesesteak Award!
Delco Steaks serves up the freshest ingredients of cheesesteaks, chicken cheesesteaks, burgers, fries & more!
We use pure ribeye with no additives & the freshest rolls from carangi bakery in South Philly with no preservatives
Cash, Apple Pay, and all major credit cards
Try our signature black angus ribeye steak, with cooper sharp cheese & fried onions on a seeded carangi roll
There's something quite special about Franklin's Table, the 8,000-square-foot food hall turning out sweet and savory selections from some of Philly's most exciting chefs.
Read More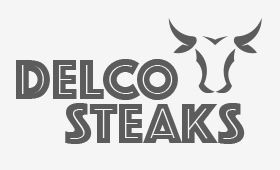 Address
3401 Walnut Street
Philadelphia, PA 19104

Store hours
Monday-Saturday 11am-8pm