Something for everyone...
Our curated collection of retail offerings provides the highest quality options at every price point.
...in the heart of the nation's most beautiful & historic university campus.
Shop Small (and Shop Penn)
Everyone is always looking for that perfect gift for their friends and loved ones and Shop Penn is here to help with a local gift-gathering guide for the list-making set and the last-minute, devil-may-care crowd.
Enjoy a day-to-night shopping, dining & social experience!
Whether you're grabbing a healthy lunch, running errands after work or before class, or searching for something special, we have what you need.
Tip-Off Traditions
Prep for "Palestra Pandemonium" and create your own game day traditions in the Shop Penn retail district.
Fall Fashion Finds
Fall is here in Philadelphia and that means it's time for football, pumpkin spice lattes, and sweater weather!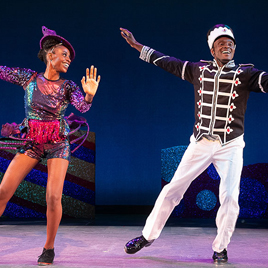 Shop Penn News
SHOP PENN Playlist for December
The holidays are here and University City is hopping with things to do. Whether your love is history, art, music or sports, there is something for you at this festive time of year!