United By Blue
United By Blue Coffeehouse and Clothier is a sustainable brand of outdoor lifestyle apparel, bags, and accessories based out of Philadelphia.
Within our Philadelphia stores are coffee shops serving organic beverages and other fare. United By Blue also doubles as a space to host events, workshops, and other activities during and after hours. For every item sold, United By Blue removes one pound of trash from oceans and waterways through company-organized cleanups.
Outdoor apparel shop and coffee bar
All major credit cards, cash, checks
Certified B Corporation, Organic Beverages, Hosts Events and Workshops
We are all spending a lot of time at home these days for both work and play, while showcasing a bit more about ourselves through our rooms in view on virtual meetups.
Read More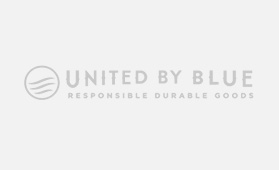 Address
3421 Walnut Street
Philadelphia, PA 19104

215-222-1617
Store hours
Monday - Friday, 7am-7pm
Saturday & Sunday, 8am-7pm