Grant Blvd
Sustainable. Ethical. Style. Made in Philly.
Founded in 2017 Grant Blvd is a manufacturing startup to create stylish, sustainably sourced fashion and to reduce recidivism and unemployment by creating training and living wage opportunities. Grant Blvd is one of the largest female Black-owned businesses in Philadelphia and North America's first Black-owned B Corp in the fashion industry.
Grant Blvd is the future of fashion, a brand that produces locally and that centers sustainability in its approach to design.
Visa, MasterCard, American Express, Discover, Apple Pay
The district is a community committed to environmental progress, integrating sustainable practices into planning, design and operations as part of the Penn culture.
Read More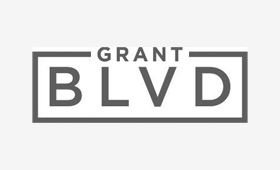 Address
140 S. 34th Street
Philadelphia, PA 19104

(215) 970-9630
Store hours
Tuesday-Sunday 12am-7pm