Dizengoff
Dizengoff is an Israeli-style hummusiya with freshly-made hummus and rotating seasonal toppings. There's no cheaper ticket to Israel than Dizengoff!
Named for one of Tel Aviv's most iconic streets, Dizengoff first landed stateside in Philadelphia in the summer of 2014, modeled on the hummus stalls (hummusiyas) found around every corner of Israel. And just like in Israel, Dizengoff serves freshly-made hummus topped with rotating seasonal garnishes like hot-spiced lamb with pine nuts, or avocado with harissa – accompanied by fresh, hearth-baked pita, chopped salad, and Israeli pickles. Lemonana, Israeli-style mint lemonade helps wash this vibrant and healthful meal that is a staple of every slice of Israeli society. In addition, exclusively at the Franklin's Table Food Hall location, Dizengoff will also offer a sweet treat: frozen labneh with signature dips.
Fresh hummus with rotating toppings. Vegan and vegetarian friendly. Also, exclusive to Dizengoff West, we will be offering frozen labneh as a dessert option.
Cash and all major credit cards
Check out our Instagram Story daily to see our seasonal toppings!
Dream of being a culinary globe trotter, trying foods from all over the world, but you have meetings this afternoon?
Read More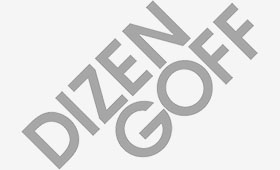 Address
3401 Walnut Street
Philadelphia, PA 19104

Store hours
Monday-Friday 11am-6pm